Watch how last year's 1000 Guineas winner got the better of four other Group One winners in the Newmarket feature on Saturday plus Lydia Hislop's interviews with Richard Hannon and Sean Levey.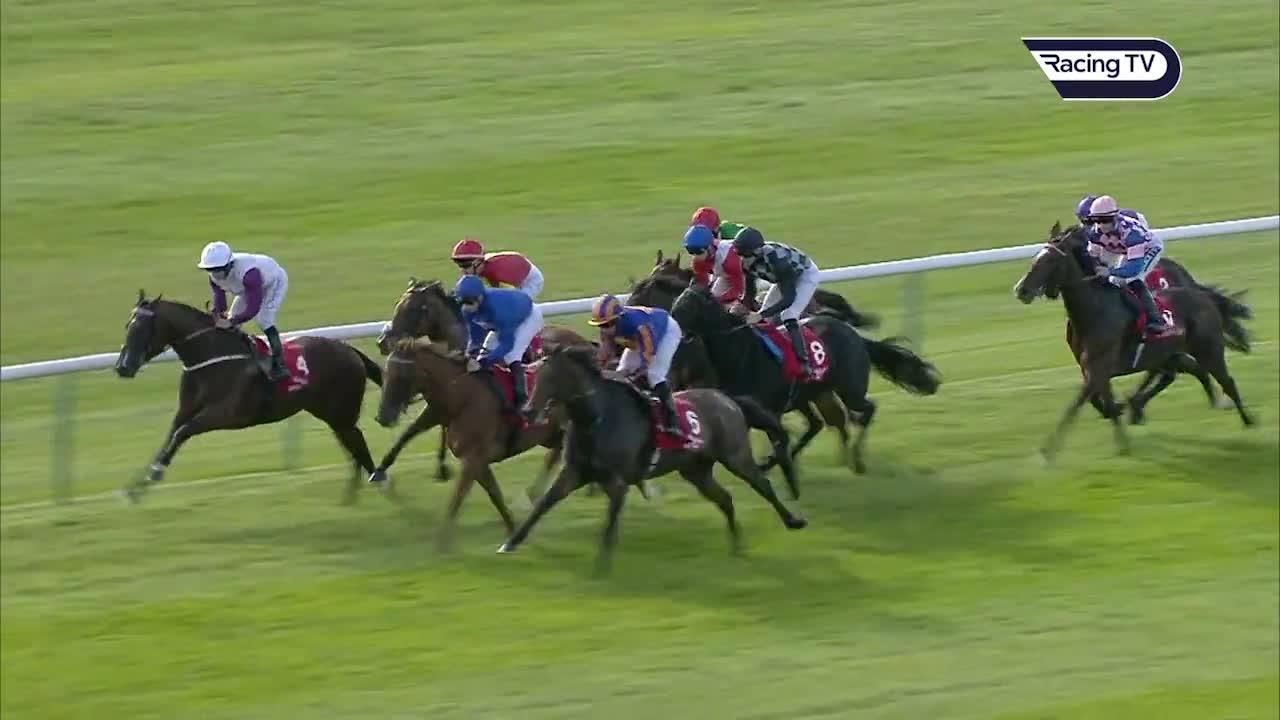 It takes a special performance to better a Classic triumph, but Sean Levey believes Billesdon Brook achieved exactly that following her victory in the Kingdom of Bahrain Sun Chariot Stakes at Newmarket.
The road back to the top has been a long one for both Levey and Billesdon Brook since springing a 66-1 surprise in last year's 1000 Guineas, but after working their way up the ladder this season, the pair gained their just rewards in the Group One contest.
In what looked like a fine renewal of the mile prize, the pair left a number of high-profile rivals toiling when producing a performance of the highest order to defeat Falmouth Stakes heroine Veracious by a length and a half.
Levey said: "I can't put into words how special that was to me. The owners kept her in training and they didn't have to as after winning the Guineas, there was no necessity of keeping her in training.
"I'm glad they did and she has rewarded everyone for doing so.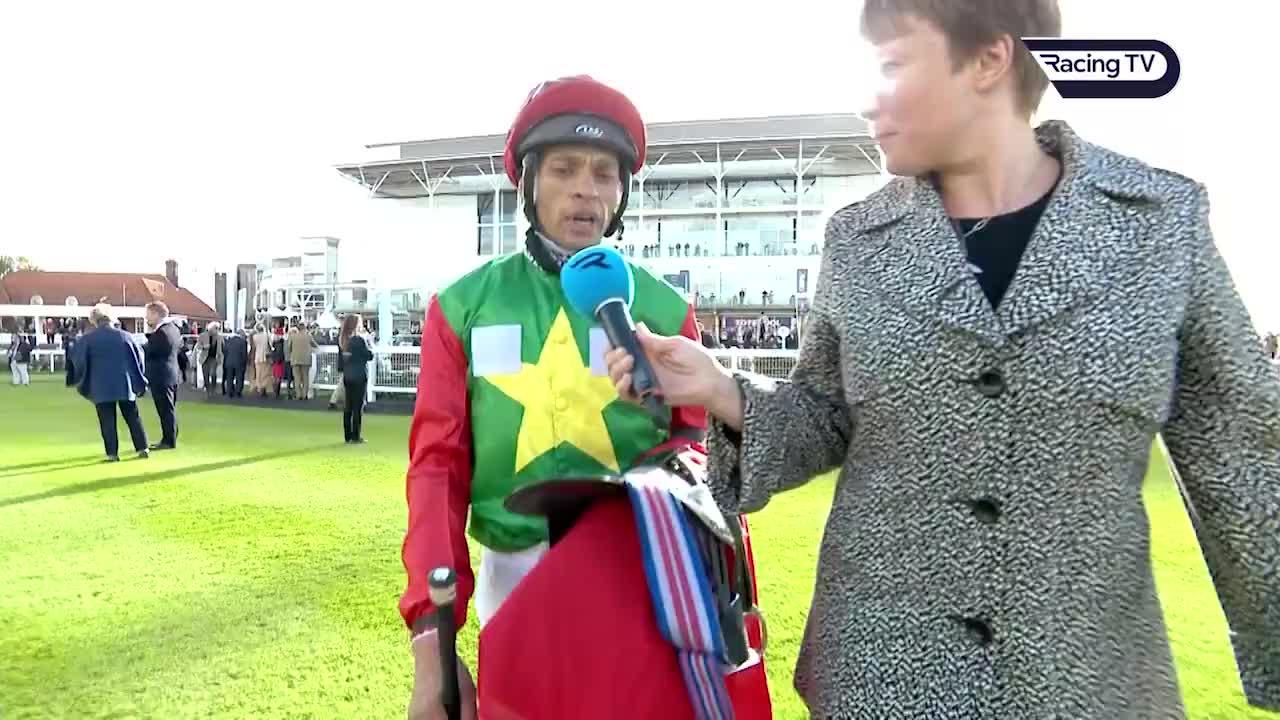 Sean Levey gives his verdict to Lydia Hislop
"I think it was 100 per cent better than her Guineas victory as she had to find the best of her form to win. She has not just won, but won decisively and I thought that would have to be her best performance.
"It is my first Group One since the Guineas."
While Levey is now an established member of the weighing room, he hopes his latest big-race triumph can help open up more doors, just like how he expected his career to develop before suffering a broken collarbone in a fall at Salisbury less than two months after his Guineas win.
He added: "She was nearly my stepping stone as she was my first Group One winner at a perfect time of year in the Guineas. It looked like it was going to be one of my best years, then I had a setback and missed part of the season.
"I've slowly been getting back into it and thankfully Richard (Hannon) has given me these opportunities. I've had plenty of winners, but I've just been looking for that good horse and I hoped it would be Billesdon Brook.
"Winning big races gives people more confidence in using you, if you have been there and done it. You know this game, if you take your foot off it keeps going, but hopefully we can keep kicking now."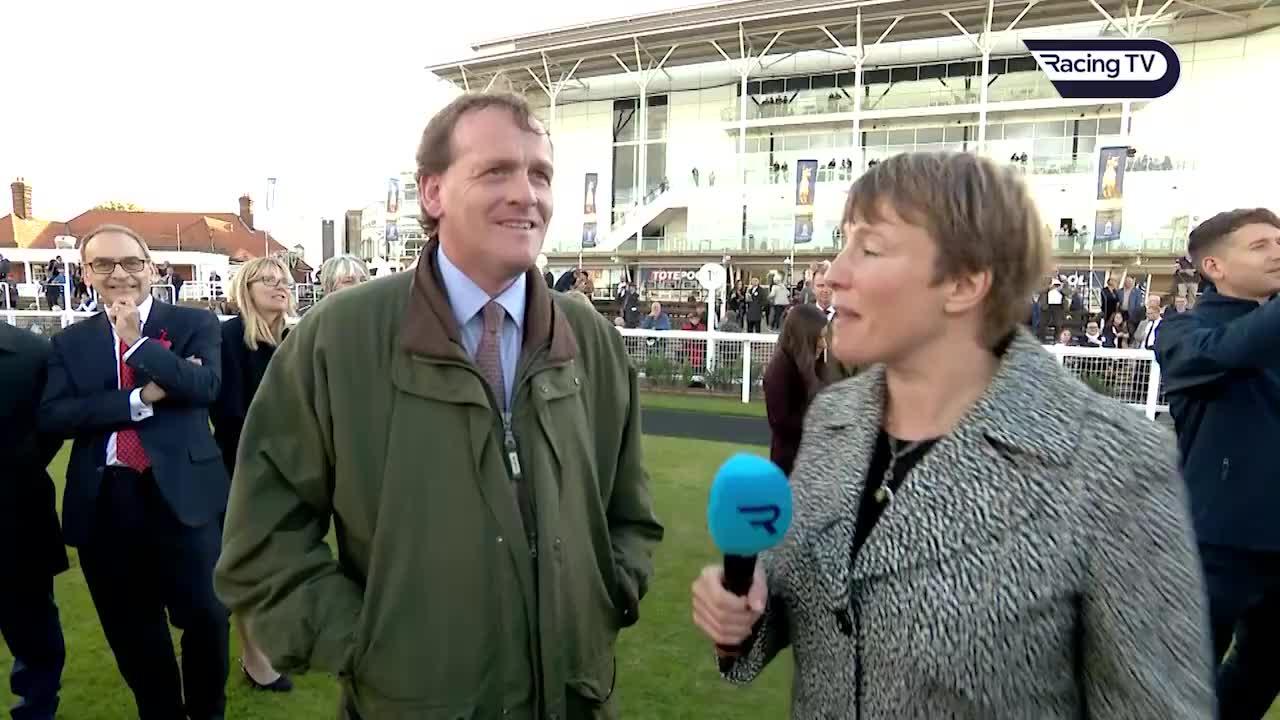 Richard Hannon hopes Billesdon Brook will stay in training next year
Although Levey was the man responsible for doing the steering aboard the daughter of Champs Elysees, he was quick to praise both Hannon and weighing room colleague Luke Catton for the roles they have played in returning her to her best.
He added: "It was a great training performance by Richard in helping her get back to the top stage and I want to mention Luke Catton, who is one of our apprentices that rides her out every day at home.
"I was helping to teach him how to settle her and it has got to the stage where he rides her out in all her work. He has done a great job.
"He rode her work last week and I wasn't there with the racing starting earlier, so I rang him up and he said she worked brilliantly he couldn't be happier with her. I'm glad she ran the way she did."
Punters may have largely ignored Billesdon Brook after sending her off an unfancied 16-1 shot, but Levey was confident that she was more than capable of turning heads once again.
He said: "You look at her form, you could see her being competitive with all of them. I felt personally that if she ran as well as she did in the Guineas, she should be picking them up.
"The first thing today was to get her to drop the bit and I was surprised how quickly she did it. She showed no signs of taking me on and once she settled, I knew she would finish.
"I'm delighted she has turned round and done that for me, as that has put the cherry on the cake for the season."
Newmarket stage their Dubai Future Champions Meeting on Friday and Saturday. Click here for a special offer - get two tickets for the price of one!