Geoffrey Riddle and Tom Stanley spent the day with Battaash and those closest to him ahead of Friday's Coolmore Nunthorpe Stakes. Watch and read our feature with video analysis and explanation of why he wears copper plates.
Bob Grace placed £5 on Battaash at 11-1 going in to the Scurry Stakes at Sandown last year with good reason.
Charles Hills's sprint sensation had just worked one of the Lambourn stable's better five-furlong horses into the ground. Some at Hills's Faringdon Place facility believed in the validity of the workout. Others did not. Grace, who looks after Battaash every day, just as he did his sire, Dark Angel, had faith in his charge, who duly won in a track record time. A star was born.
"Before he ran at Sandown one of the lads came into the stables and said that there must be something wrong with Cotai Glory, because Battaash has just worked all over him," Grace says, handing Battaash a carrot in his stable. "That is what people thought, because Cotai Glory was a good horse. I had a £5 on him at 11-1. I then went to the dogs that night and lost it all."
Since that day, Battaash's star has been in the ascendancy, and his four-length victory over Take Cover in the King George Stakes at Goodwood last time out has resulted in him being no better than Betfair and Paddy Power's 8-11 to beat King's Stand Stakes conqueror Blue Point and 14 others in the Coolmore Nunthorpe Stakes at York on Friday.
One of the most impressive aspects about Battaash's second win in Sussex was his temperament in the preliminaries.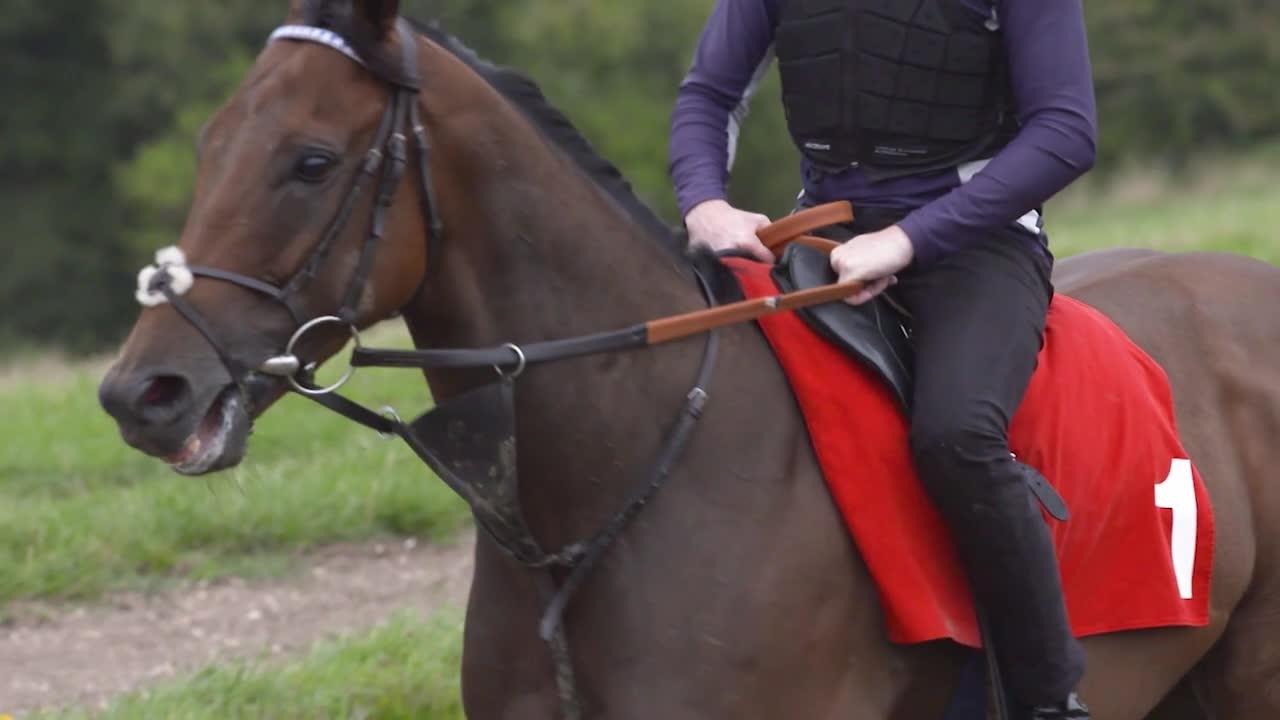 Watch Tom Stanley's interview with Charlie Hills
Much as Aidan O'Brien is fond of doing, Hills saddled Battaash on the grass away from the saddling boxes in the pre-parade ring.
From there, he was not in the full glare of the main parade ring for long and Grace, another handler, Hills, his brother Richard, the former jockey who is assistant racing manager to owner Sheikh Hamdan Al Maktoum, and big-race pilot Jim Crowley all walked Battaash down the long chute to the track. Nothing to see here, Battaash. Almost without looking, the trainer slipped the jockey on to the horse's back and, hey presto, the world's highest-sprinter had his game face on.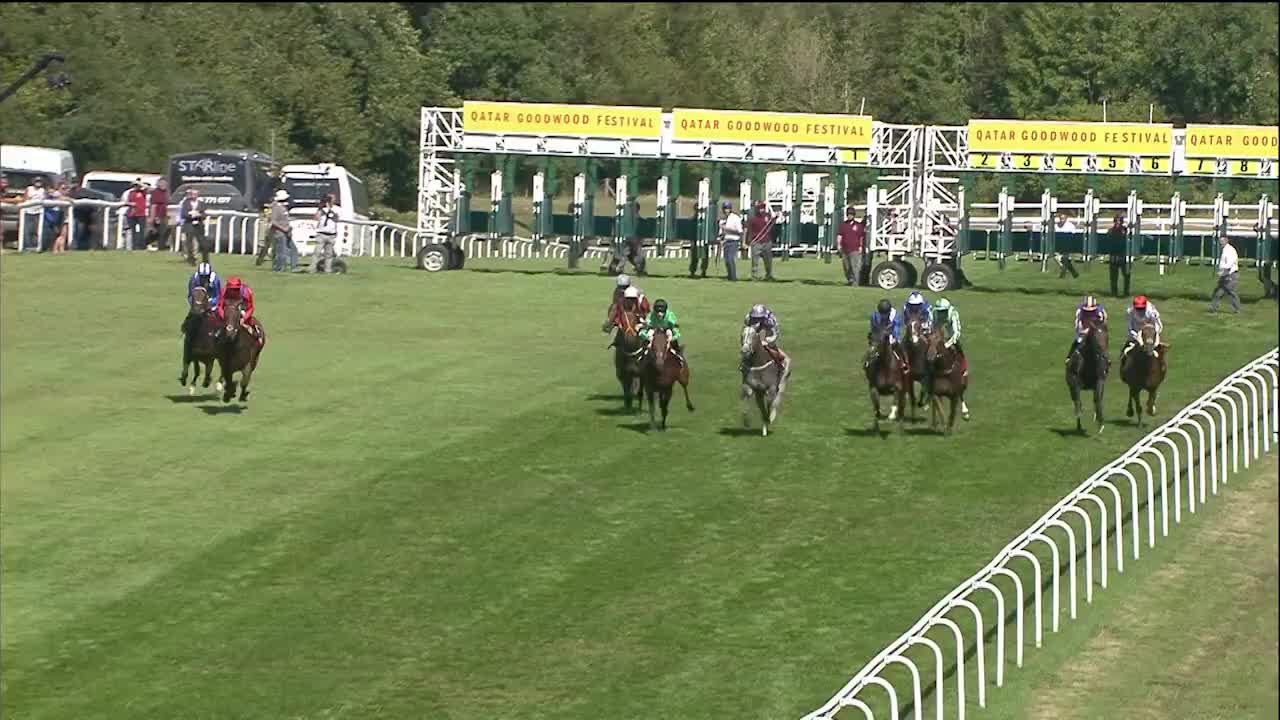 Watch Battaash win his second King George at Goodwood last time
Despite all of his talent, it has been a long, hard climb to get Battaash to the top. The stable thought little of his chances when he was sent off at 14-1 when he won his maiden. He has been gelded. He underwent a wind operation in the winter.
He normally canters behind the string out of harm's way, but this particular morning with the clouds drooping low across the Valley Of the Racehorse he lit up the all-weather gallop with a half-speed piece of work that made companion Bin Daahir look half of his 73 handicap rating.
Back in his stable, he is the picture of calm. When farrier Jack Partner applies his now famous four shiny copper coloured Kings Super Sound CU Racing Plates, he barely notices.
Hills, horse whisperer Gary Witheford, and daily work rider Mike Murphy have all put in the hours to get the hot-headed four-year-old to relax and channel his energy in to running efficiently, rather than rearing in the stalls, or getting worked up as he did 12 months ago on the Knavesmire when he finished only fourth behind Marsha, Lady Aurelia and old friend Cotai Glory.
Talk to people in the stable, and there are many theories as to why Battaash mentally broke down at York but all of them are under no illusions that he is now the real deal.
"When he was being saddled he literally picked me up and threw me in the air," Grace reveals of his pre-Nunthorpe experience, adjusting Battaash's mane as he gives his pride and joy another carrot. "We've all got ideas what happened. It was just a bad day at the office. He was never quite himself the whole time he was there.
"I'm relieved when Jim gets on him, because my bit is done. He is better than he was, especially now that he has been cut. He is what he is. Goodwood was perfect, I don't want to tempt fate. He looked better than he did at Ascot. He has taken a long time to come to himself this year."
This will be only Battaash's fourth race this season. It will be Blue Point's fifth, but that belies the roller-coaster campaign Godolphin's flagship sprinter has endured this year.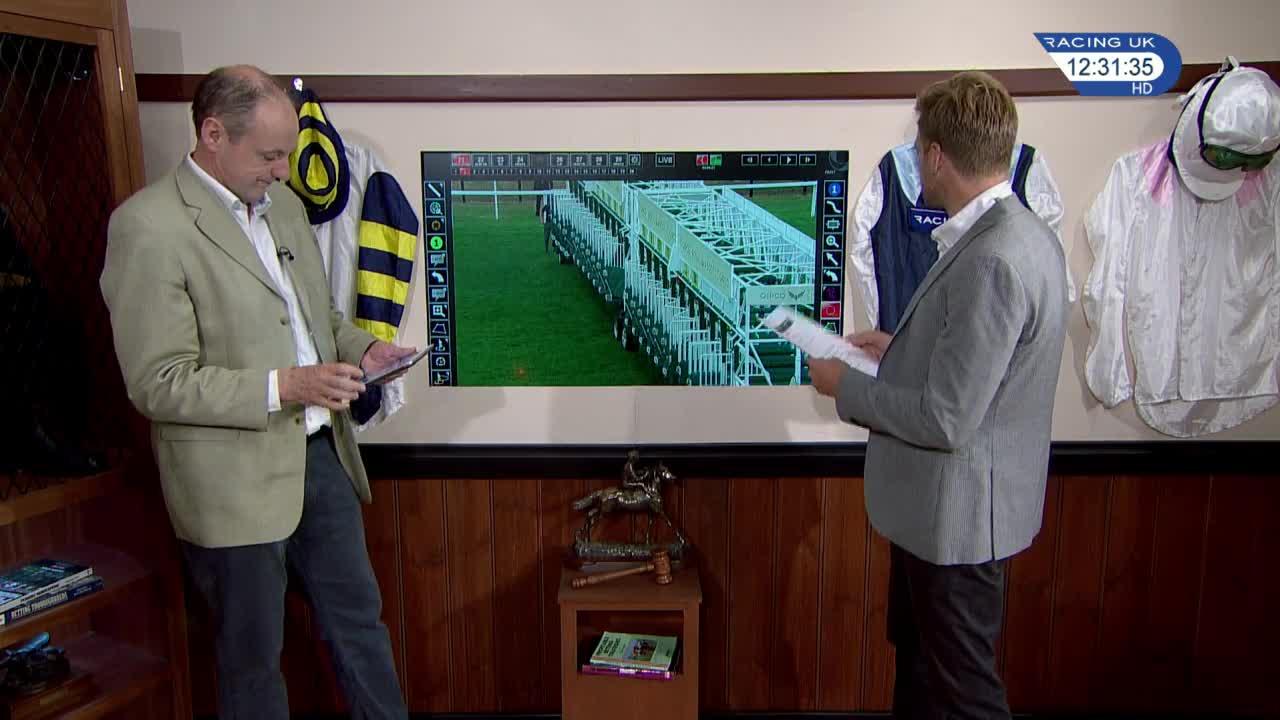 Watch analysis of the King's Stand Stakes, in which Blue Point beat Battaash, from The Verdict in June.
He was beaten by Ertijaal, Sheikh Hamdan's other star five-furlong performer, in Dubai in February. He missed a rematch on World Cup night after blood was found in his nostrils. He then was stuffed in Hong Kong after a nightmare trip to the Far East, but returned triumphant when hunting down Battaash up Ascot's hill in June. He then had nothing to give behind U S Navy Flag in the July Cup.
Connections of Battaash believe there is a lot more to come. Murphy rode Battaash to win his maiden at Bath two years ago, and has noticed the changes over the past years, months and weeks.
"It has taken him a little bit of time for him to change and mature," he says. "This year he is better behaved and his temperament is a lot better. His work feels the same at home as it was before Ascot and Goodwood. He is in the same order and same shape. The difference is that he has come in his coat – he looks the best now than he has all year.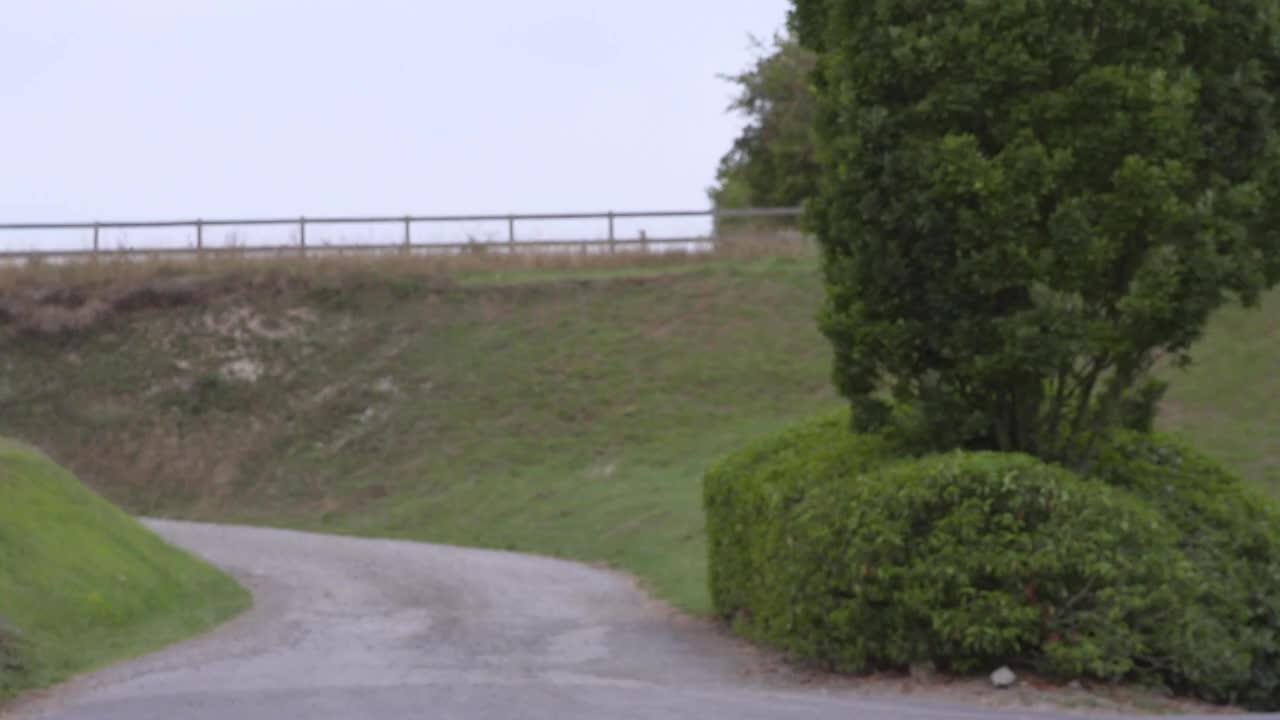 Watch Tom Stanely's interview with Mike Murphy
"When he goes a gallop he knows and he is ready. It's a nice feeling and he is a joy to ride.
"Ascot is a stiff five, but York would suit him better, in my opinion.
"When he goes to the races he is there to do a job and he knows what he is doing. He has definitely matured a lot more. I am confident going in to York. Hopefully it will be job done."
Battaash's form this season has largely reflected the statistics to Hills's operation.
In May, when he was left in the stalls at Haydock before reeling in long-time leader Kachy in the Temple Stakes, the stable was operating adequately. In June, when he was chinned by Blue Point, Hills sent out just two winners from 75 runners.
It is a different story now. Hills won the Acomb with Phoenix Of Spain on Wednesday and has now saddled 11 winners from his past 50 runners.
"They were running as if there were going to win their race and then flattened out in the last furlong," Hills says over coffee in his kitchen, while arranging the days work roster on a whiteboard. There are no Excel spreadsheets here. "It was like hitting the crossbar. You have to sit it out and hopes that things will come in time.
"He's been training well and is a laid back horse at home. He has suddenly got this summer coat and looks like he has grown a hand.
"Last year we boxed him over at York but as soon as he came off the box he was really wired up, as if something had aggravated him and we knew it was not looking good.
"When Jim got on him he was on edge. There were some dogs barking down at the start and cyclists making a noise down. He was awkward in the stalls, as well.
"He is a in a better place than he was last year. We might box him over already saddled up. Walk him around the paddock a bit and he will be last down, that's for sure.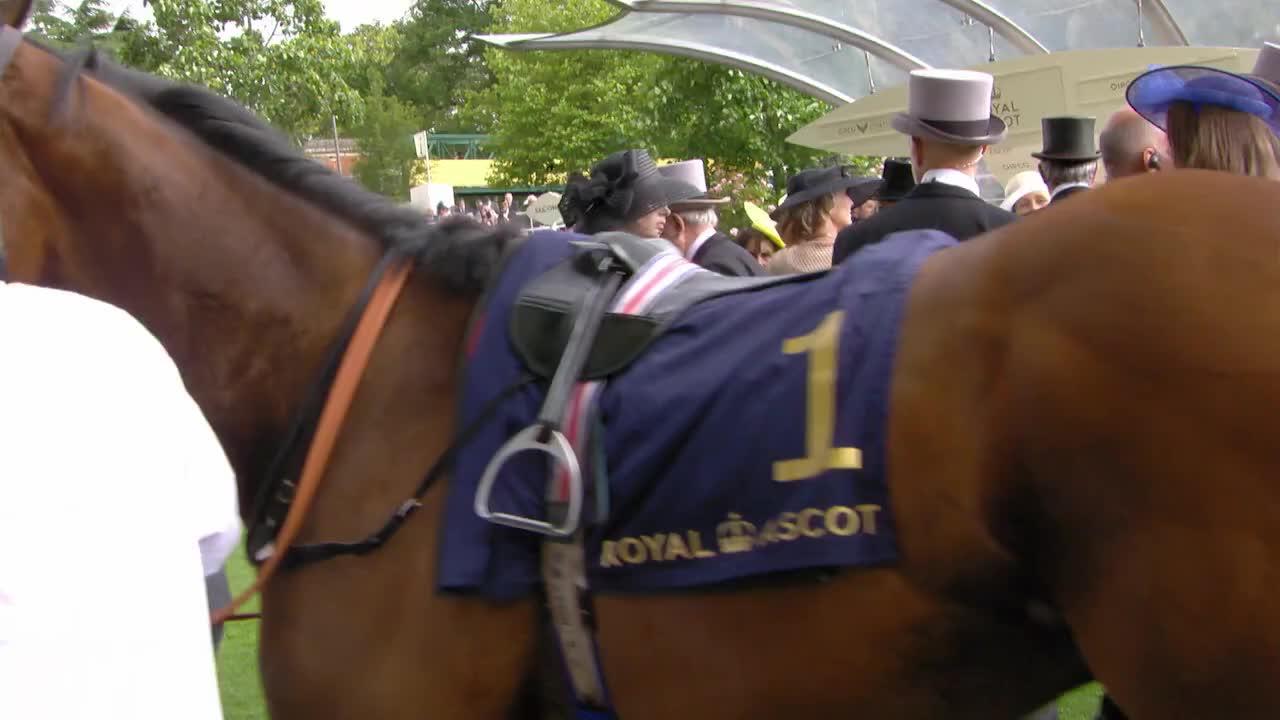 Watch Tom Stanley's interview with Bob Grace
"He also had a wind operation, so maybe that was worrying him. He has come out of Goodwood in really good shape, and I don't think I could ask for him to be any better."
As a gelding Battaash could be around for a long time. Provided all goes to plan, the newly-upgraded Group One Flying Five at Irish Champions Weekend is next on the agenda. So, too, is a defence of his Prix de L'Abbaye crown.
There are Breeders' Cup Turf Sprints and The Everest tilts to consider, either this season or further down the line, and even a clash with Ertijaal in Dubai is a possibility.
This is a superstar who could spread the word far and wide. He just needs to keep getting out of bed on the right side. Starting on Friday.