Watch Nick Luck's in-depth interview in February with the British Horseracing Authority's Brant Dunshea from Luck On Sunday on cobalt, anti-doping in particular, the sport's regulation and much more.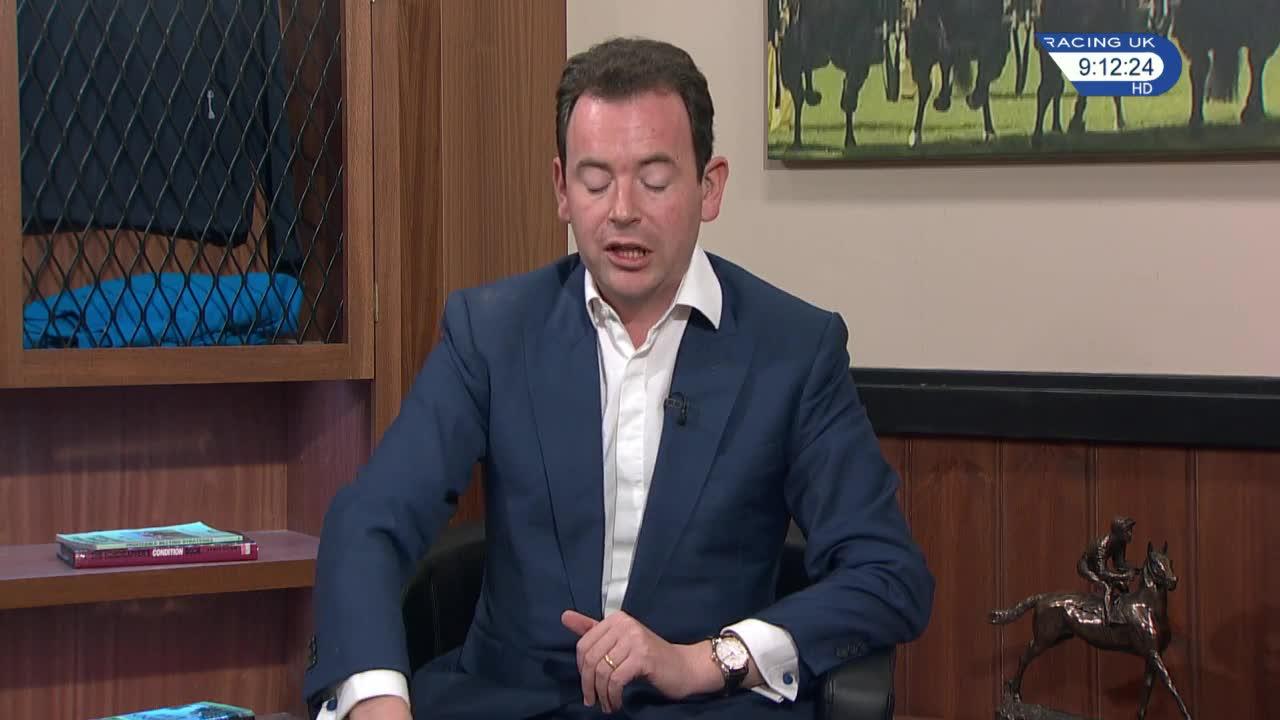 Rebecca (pictured) and Robin Bastiman will appear before the BHA's independent disciplinary panel on Friday to face charges of a positive cobalt test from handicapper John Caesar.
The horse was found to have exceeded the threshold for cobalt when his raceday sample was returned after the gelding posted his first career success in the 'The Black Country's Only Racecourse Handicap Stakes (Class 6)' at Wolverhampton racecourse on 8 April 2016.
The guideline penalties for the presence of a prohibited sample of cobalt in a horse's sample range from a £1000-£10,000 fine and disqualification between 12 months and ten years.
The revelation that there was a second Cobalt case in Britain was made by the BHA's Brandt Dunshea, the BHA's director of integrity and regulatory operations, on Racing UK's Luck On Sunday programme in February.
"Certainly the overwhelming majority of samples that were retrospectively tested were negative, but there were some lines of inquiry that we are following up in relation to that," he told the channel exclusively.
"We do have one matter under investigation."
When pressed further he added: "I can't speak about the specifics of the investigation but we do have one matter under investigation."
It is the second case of cobalt in Britain, following the bans handed out to Stephen and Michael McConville in September after both admitted to injecting Anseanachai Cliste with a tonic that included cobalt on raceday at Cheltenham in March.
Both men claimed they were unaware the injections were potentially performance-enhancing.
Anseanachai Cliste was found to have 719 nanograms per millilitre against the 100 nanograms allowed
(PA)
Last year the BHA collectively collected around 8,500 samples post-race and close to 2,500 out of competition tests, an increase from 1,846 the previous year. Their pre-race tests increased from 235 in 2016 to nearly 700 in 2017.
Raceday testing of jockeys has also increased, with 2,000 breath samples being taken in 2016, which is double the 2015 total. Urine samples have increased markedly, also.
What is Cobalt?
Cobalt is is an essential trace dietary mineral required by all mammals, including horses.
A normal horse diet contains sufficient cobalt to meet these requirements.
Inorganic cobalt salts have the potential to activate the erythropoietin (EPO) gene, which increases the production of red bloods cells.
Inorganic cobalt salts are not subject to medicine regulation and are easily available. Cobalt is present in Vitamin B12, which is present in several veterinary medicines and many equine supplements.
Both inorganic cobalt salts and Vitamin B12 may be administered by oral and injectable routes.