By Geoffrey Riddle
The debate will go on long in to the night on social media and pubs and bars around the world as to why Arrogate was crowned the Longines World's Best Horse in London on Tuesday.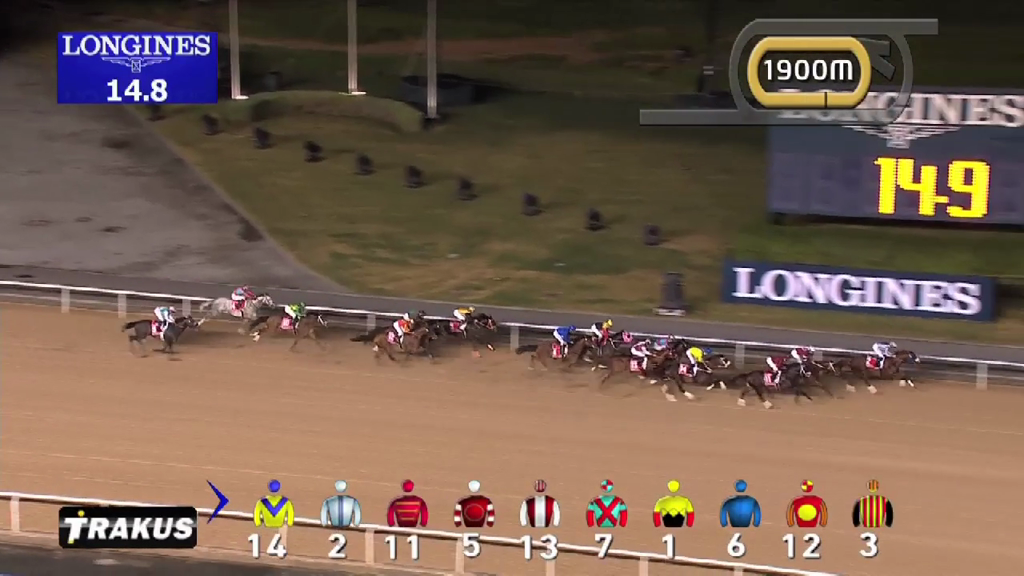 Arrogate's sensational Dubai World Cup performance at Meydan in March when he gave a start and a thrashing to Gun Runner, the subsequent Breeders' Cup Classic winner and Saturday's Pegasus World Cup favourite, resulted in a figure of 134 by the committee of handicappers who met in Hong Kong in December.
Despite 22 consecutive victories Winx had to settle for second best to the now-retired dirt star for the second year in a row on 132, although connections of the Australian mare will mull whether she makes a trip to Royal Ascot in June safe in the knowledge that she is considered the world's best turf horse.
Gun Runner was named joint-third alongside runaway Champion Stakes winner Cracksman, and although the Prix de l'Arc de Triomphe was awarded the best race on the planet it was not enough to propel the winner, Enable, on to the podium.
Had the award been given out after the Dubai World Cup last March, rather than at a lavish ceremony at Claridge's Hotel amidst the chills of January then nobody would have quibbled.
Arrogate had smashed the track record in the Travers by dipping under the fabled two minutes, he had demolished a strong field in the Classic and the inaugural Pegasus World Cup was anointed as the world's most valuable race with a streaking win by the roan colt.
When asked whether Arrogate's performance at Meydan justified top billing, trainer Bob Baffert simply shrugged and deflected that the decision was up to the handicappers. Away from the facts and figures, however, he was in no doubt that the Juddmonte-owned colt eclipsed anything he had ever seen before in the flesh.
"I think it was," he said, having earlier been visibly emotional at the sight of Arrogate's victory on the big screen.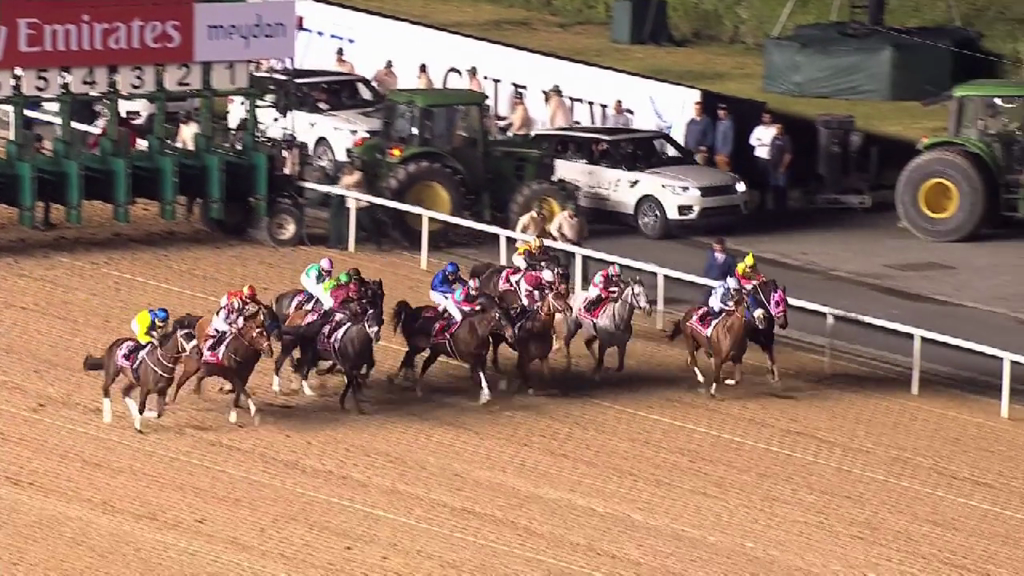 "He gave so much that night spotting horses like Gun Runner eight to ten lengths. He never could come back to that form. It was one of those races – I don't think I will ever witness a race like that again and that is why they are honouring him today.
"He showed so much heart and determination, it was an off the chart run. His Travers was off the chart, his Breeders' Cup was off the chart, and his Pegasus was off the chart. The sheet guys said, 'well he can't do that again'.
"His numbers – they had never seen anything like that. He was an incredible racehorse.
"Dirt racing is very demanding and to do what he did in the Breeders' Cup and Pegasus - the Dubai World Cup was like his drop the mic race and that was it."
The issue many people have with Arrogate is that the effort drew out anything and everything of his very substance and he was simply a grey ghost from then on. Winx continued to strut her stuff down under, and Enable and Cracksman are preparing for another season.
He flopped on his comeback in the San Diego Handicap, he was solid if unspectacular in the Pacific Classic and bowed out limply when only fifth to Gun Runner at Del Mar in November.
Gun Runner is odds-on for the $16million Pegasus World Cup on Saturday
(Eclipse Sportswire)
Looking back, Baffert feels the pain of effectively going to the well once too often in equal measure to the pride at seeing Arrogate reach the highest point.
"He was never the same after that" he said. "He was healthy and all but he said, 'that's it.'
"It really hurt not to see him to come back to that. He didn't even come close to it. That was the thing. To this day when I see friends of mine they ask me what the hell happened? He just didn't want to run down there."
What the connections of Winx do now is unlikely to be decided until March 24. They have twice finished as the runner-up at these awards and trying to prove to the world how great their mare is will only be truly achieved with a trip to Berkshire in June.
It is understood that during their stop-over tour here, which included visiting the racecourse on Saturday to see Un De Sceaux win, the owners have scoped out accommodation in the Richmond and Barnes areas of London should Chris Waller decide to travel.
Winx is set to resume her career in the Group Two Apollo Stakes over seven furlongs at Randwick on February 17, a race she has won twice before, but will have a barrier trial over 5f at Rosehill on February 5.
Winx was sixth in a barrier trial at Rosehill this week on her reappearance
(Racigfotos)
All being well she will then run in the Chipping Norton Stakes before a decision on Ascot will be made after the George Ryder Stakes on March 24.
The trip is more arduous than regular forays from Australia such as Black Caviar's successful raid in 2012 will testify. Alverta, a female sprinter trained by Paul Messara, lost 40kg on the 36-hour flight in 2010 for instance.
The reasons for this are that horses are required to stand for the whole journey and constantly looked after to ensure they eat and drink properly. It could well prove to be an insurmountable hurdle, especially with an historic fourth Cox Plate in the offering later in the year, but connections are not giving anything away at this stage.
"I'm a racing realist," part owner Debbie Kepitis said.
Debbie Kepitis receives the World's Best Horse Award at Claridge's on Tuesday
"I don't dream that far ahead. I dream that Winx keeps winning. I don't dream of where. That's me. I am not a person who wants to say she is going to win at Royal Ascot. That is not me.
"I am a true Australian racing enthusiast, I have grown up in a family that have raced horses for a long time.
"To win the Cox Plate for the first time was a dream. That was everything I could have wished for. We have made history already. She is in the history books now. Pedastal's are not all that wonderful.
"Ascot is awesome. Anybody who wants to go racing wants to go to Royal Ascot. Ultimately it is Winx's decision though."