Charlie Appleby is not going to surrender his champion trainers' crown without a fight, revealing on Tuesday that he could be represented in all but one of the five richly endowed Group races on Qipco British Champions Day on Saturday week.
Appleby leads title rival by William Haggas by about £40,000 after a ding-dong battle this year, with John and Thady Gosden trailing in third The Newmarket neighbours, who between them have won £10 million in prize money in Britain this year, enjoy a friendly rivalry but things are going to get pretty serious in the next fortnight.
Appleby is set to field a strong team at Newmarket this weekend, including the unbeaten Naval Power in the Darley Dewhurst Stakes, but admits that Champions Day, where prize money of more than £4 million is on offer, will be pivotal.
"I've enjoyed the banter with William and think it's good for the sport that it looks like going down to the wire," Appleby said.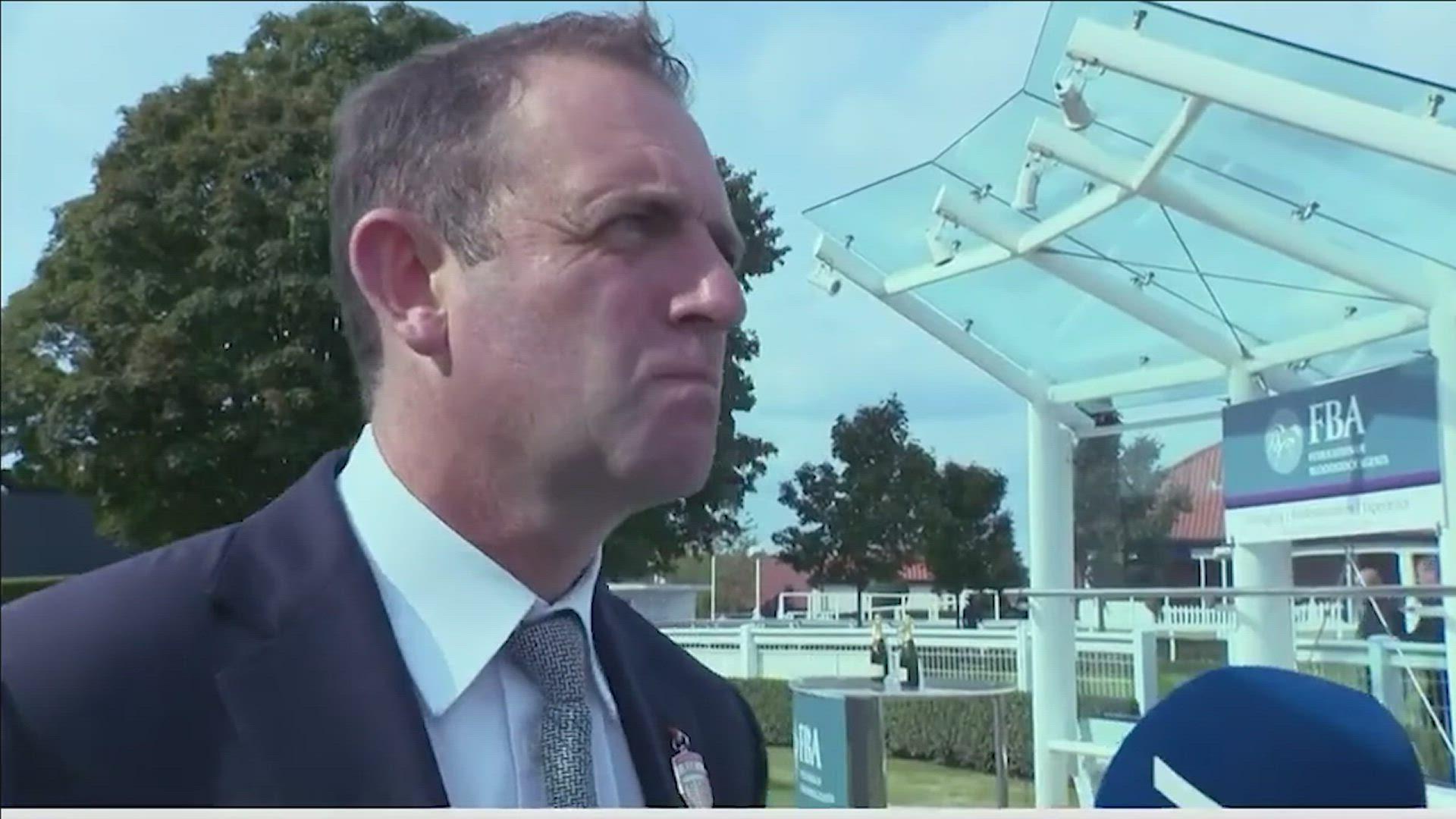 Appleby spoke to Nick Luck about Adayar after his win at Doncaster
"Like us all, William's very keen to try get the job done and he has a great horse in Baaeed, who might get it done for him. But we are still in the hunt and it will come down to what happens on Champions Day."
Last year's emphatic Derby winner, Adayar, will spearhead Appleby's team in the Qipco Champion Stakes, with the unbeaten Baaeed standing in his way.
Appleby's other Champions Day contenders will include Creative Force, who will seek a second successive triumph in the Qipco British Champions Sprint Stakes, with his stablemate, Naval Crown, his narrow conqueror in the Platinum Jubilee Stakes at Royal Ascot, on course to join him.
The prolific Eternal Pearl, winner of her past four starts, will contest the Qipco British Champions Fillies & Mares Stakes, while Modern Games could contest the Queen Elizabeth II Stakes provided underfoot conditions are deemed suitable.
Adayar is almost slipping in under the radar despite following up his heroics at Epsom with victory in the King George and a valiant effort when fourth in the Prix de l'Arc de Triomphe.
The Frankel colt missed several engagements earlier this year due to the fact he was not entirely pleasing his trainer at home. When he returned from 11 months off at Doncaster's St Leger meeting, he was not extended to beat two inferior rivals but there was plenty to like about the way he went about his business.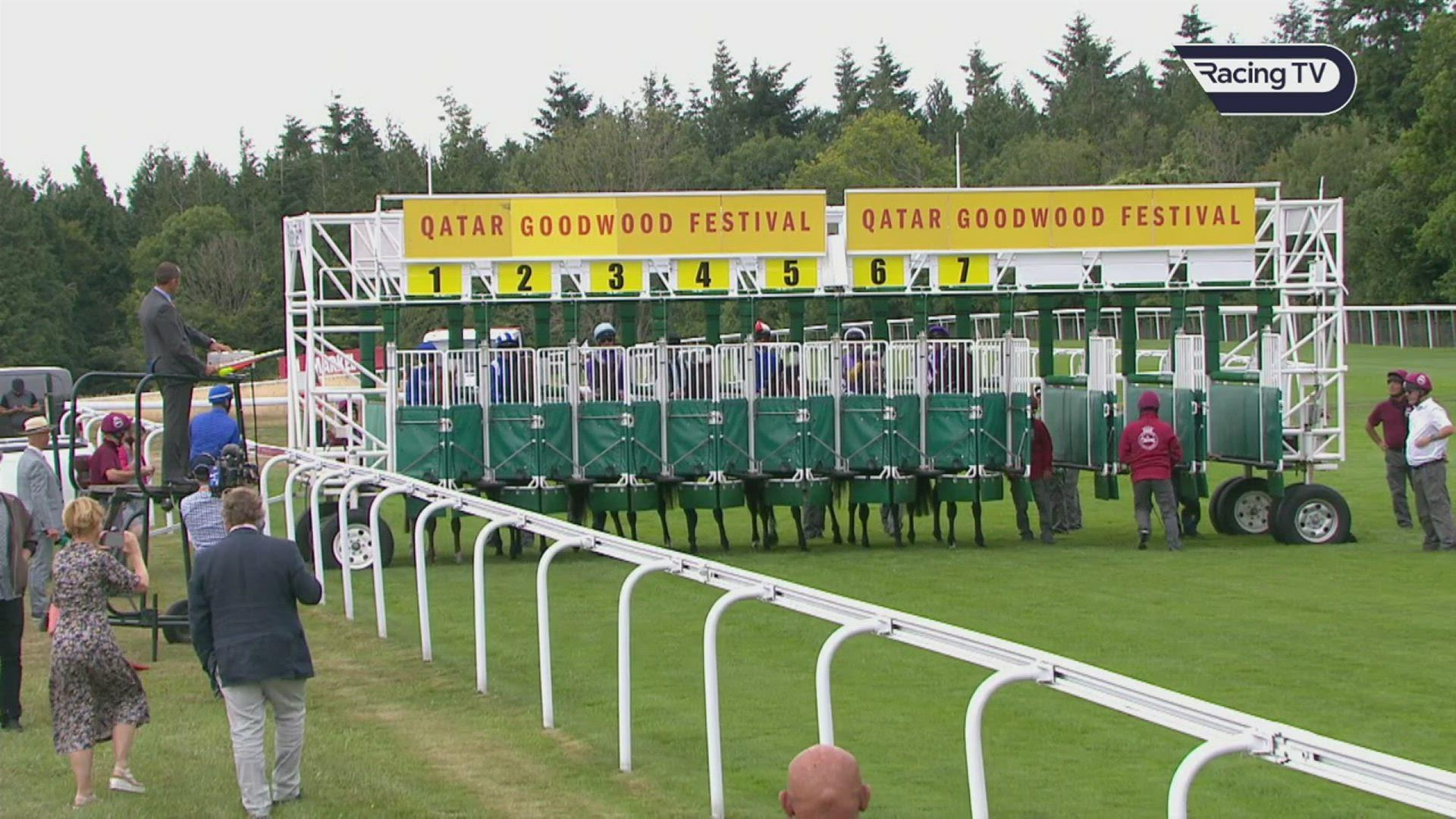 Modern Games chased home Baaeed in the Sussex Stakes and could yet run in the QEII
A second tilt at the Arc was briefly mooted but Appleby was keen to keep his powder dry for Champions Day.
He said: "We're going into Champions Day with fresh legs. I contemplated running in the Arc, but we saw the conditions and we didn't want for him to potentially have his last run in those conditions. Had it been good ground you can go to the Arc and springboard into Champions Day, but we didn't feel those conditions would be right for the horse.
"We're very much looking forward to Ascot and looking forward to him competing at Group One level over 10 furlongs as well as we believe he's got the pace to do it.
"It's going to be a great race (with Baaeed). It is what racing wants and it is what we want to see, two good horses going head-to-head. You only need two horses for a race and hopefully if those two turn up it will be good enough."
Reflecting on his earlier spell on the sidelines, he added: "It was frustrating watching the Coronation Cup and the King George go by with a great horse like him stood in his stable. But we've always felt we had to do what's right by the horse and we reached a point where we just completely let him go and said we'd let him tell us when he was right and ready.
"Going into Doncaster we were very confident as he'd been showing us the right signs and he duly obliged as you'd expect to see a King George and Derby winner win. Coming back to a mile and a quarter was something I felt was going to suit him – he's out of one of our homebred mares (Anna Salai) and is by Dubawi, so pace was always there."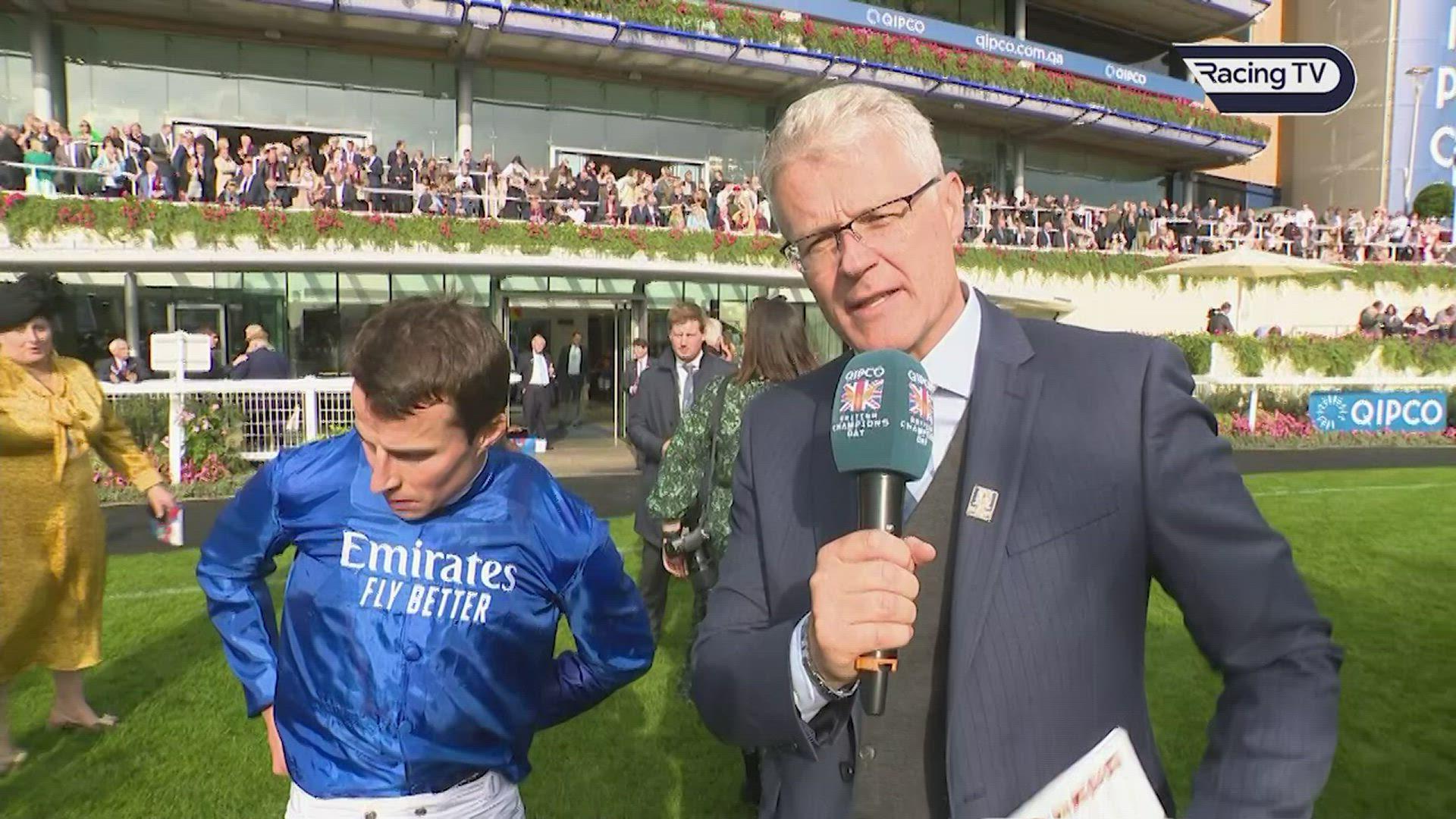 Flashback: Will Buick reflects on Creative Force's win last year
Whether Adayar will race on beyond Champions Day this year appears dependent on the result. Appleby said: "If we're lucky enough to win I'm sure we'll talk as a team and say is that enough for this year? We could potentially look forward to next year and what may lie ahead.
"Or, if he gets beat and finishes second, do we look towards the Breeders' Cup as well? It wouldn't worry me travelling with him and he has fresh legs, but we'll get Champions Day out of the way first."
A second successive win at the Breeders' Cup is at the top of Modern Games' agenda but he may yet run in the QEII beforehand.
"We will sit and toy with the weather regarding Modern Game," Appleby said. "If it was good to soft, the conversation would still be taking place, but there wouldn't be any certainty to it. If it's soft, he won't be turning up."
He added: "If the forecast is settled and the ground sensible, I see no reason why he couldn't take in the QEII before going back to America."
Creative Force and Naval Power both had a spin at Newmarket recently as part of their preparations.
"I wanted them to let themselves down on the good to soft ground and enjoy themselves," he said. "We were concerned about the [fast] ground at Royal Ascot for Creative Force and, win lose or draw, we were always going to give him a break after the July Cup, where is anything the ground was even quicker.
"You can't keep rattling him on quick ground, because otherwise it gets to the point where he won't let himself down. I felt that was the case with Naval Crown at Haydock last time. They are two solid, genuine horses."