Angus McNae believes exciting Leicester debut scorer Shining Blue has the potential to the reach the top and reviews the times of some of the big races from the past week in his latest column.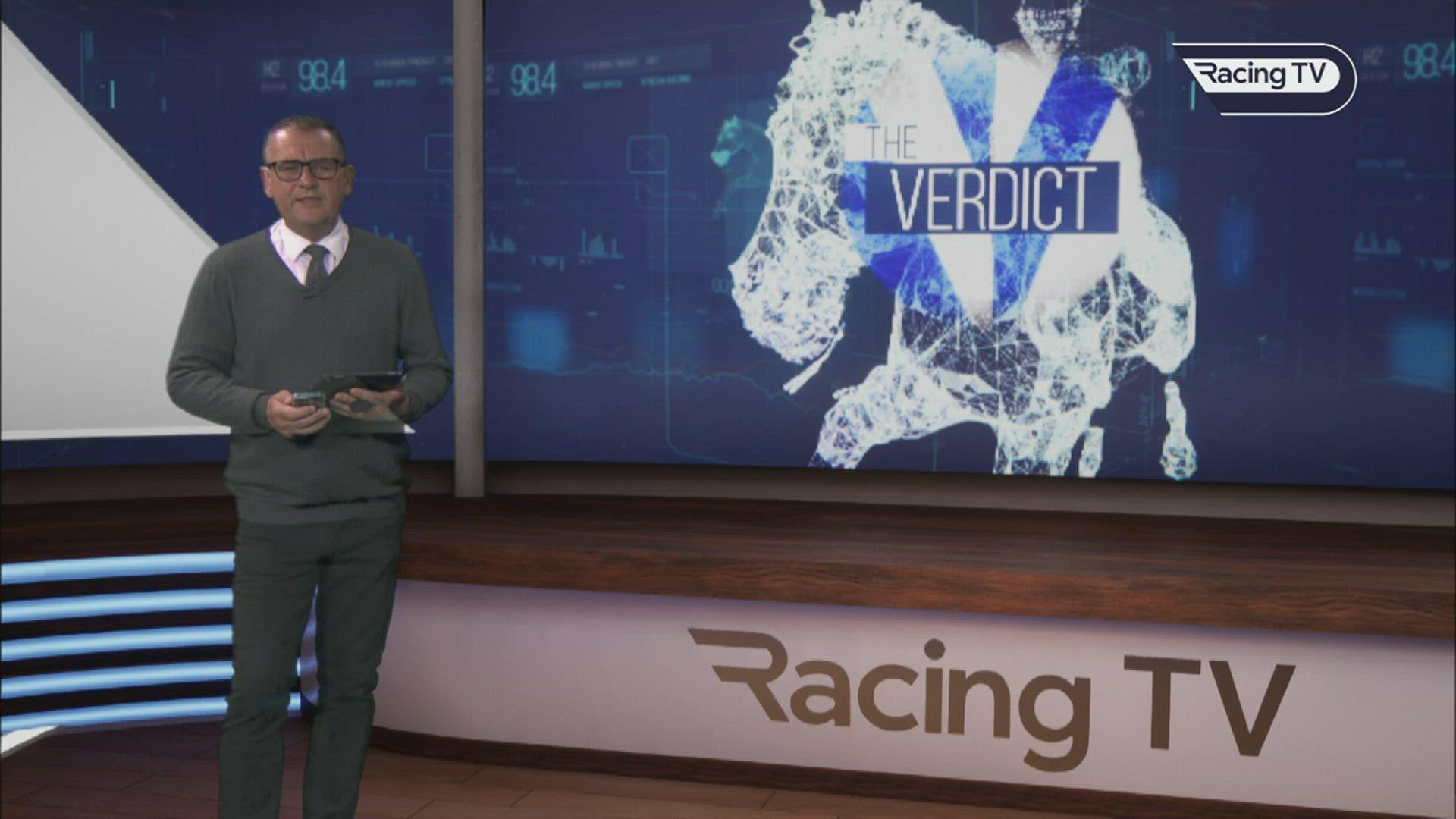 Angus was particularly taken with one horse last week and explains why here
I was very impressed by one horse this week and it's far removed from the obvious. To win on debut in such style is a rarity and the Coursetrack numbers back up the stunning visual impression.
Shining Blue is the horse in question and he looked out of the ordinary for Saeed bin Suroor at Leicester last Monday evening.
He was making his debut here as a four-year-old and was odds-on to win, suggesting that he had shown plenty at home. He duly obliged without coming off the bridle in the style of a horse who could win in a much higher grade.
His fifth furlong of 11.34s and the sixth in 11.61s sealed the deal in a strongly-run race. Those splits are good in their own right, but he achieved them whilst still hard on the bridle - and it is very rare for a horse to flash such speed in such circumstances. He was geared down by Danny Tudhope in the final furlong, but for which I am sure he would have dipped under 12 seconds in the final furlong.
Many will point out that he did not beat much as the runner-up Dukedom went into the race as a maiden after five starts but, if there is one maxim that this column believes in, it is that we should not ask what a horse has beaten but how fast he or she ran.
The figures tell us he is already useful and it would be no surprise to me if he was fast-tracked into Group races.
One thing to remember is that he is by Exceed and Excel whose progeny tend to want fast ground and he moves like a fast ground horse. Progeny of this sire go very well at Ascot and that could be just the place for this horse.
The Coursetrack numbers can inform us not just about an individual's ability but also about chow races were won. If you'd looked at the sectionals for the Cocked Hat Stakes before watching the race, you would already have had a view on what happened at Goodwood.
The race was won by Lionel who narrowly beat Aldous Huxley.
The finishing speed percentage (FSP) was 110.49%, telling us that the pace was so pedestrian early on that the winner was able to cover the final three furlongs 10.49 % quicker than he ran the rest of the race. That he could do this is testament to the petrol that he could conserve earlier on in the race.
Lionel was able run the penultimate furlong in 11.81s which got him into contention and allowed him to run down the well ridden Aldous Huxley who dictated that modest gallop.
What the visuals do tell us is that the slow pace inconvenienced Lionel who was held up by Jamie Spencer and subsequently at a positional disadvantage. Lionel deserves a sectional upgrade and will be capable of much better when he gets a strongly-run race, while he is entered in the Irish Derby and the King Edward VII Stakes at Royal Ascot.
Frankie Dettori can count himself as being unlucky on Aldous Huxley and the exact same thing happened when he rode Reach for the Moon into second place in the Coral Heron Stakes at Sandown.
This was another slowly-run affair. The FSP was 108.3% as Dettori dictated a steady gallop for the first four furlongs. Indeed this was a race of two halves, with four slow furlongs followed by four fast ones.
Dettori took them through the following sectionals early on: 16.48s, 12.50s, 12.24s and 13.29. That final split came as he steadied his mount coming around the bend before picking up the pace up sharply into splits of 11.51s and then 11.2s.
This sharp injection of pace nearly caught his rivals out and the winner My Prospero was briefly outpaced, but he came good in the seventh furlong firing an 11.84s as Reach for the Moon tired and slowed down to a 12.27s furlong.
My Prospero was able to sustain his speed for longer than his rivals in a race that turned into a sprint. He was the only horse in the race capable of firing three sub-12 second furlongs. These numbers mark him out as useful and, rather like Lionel, should receive a sectional upgrade.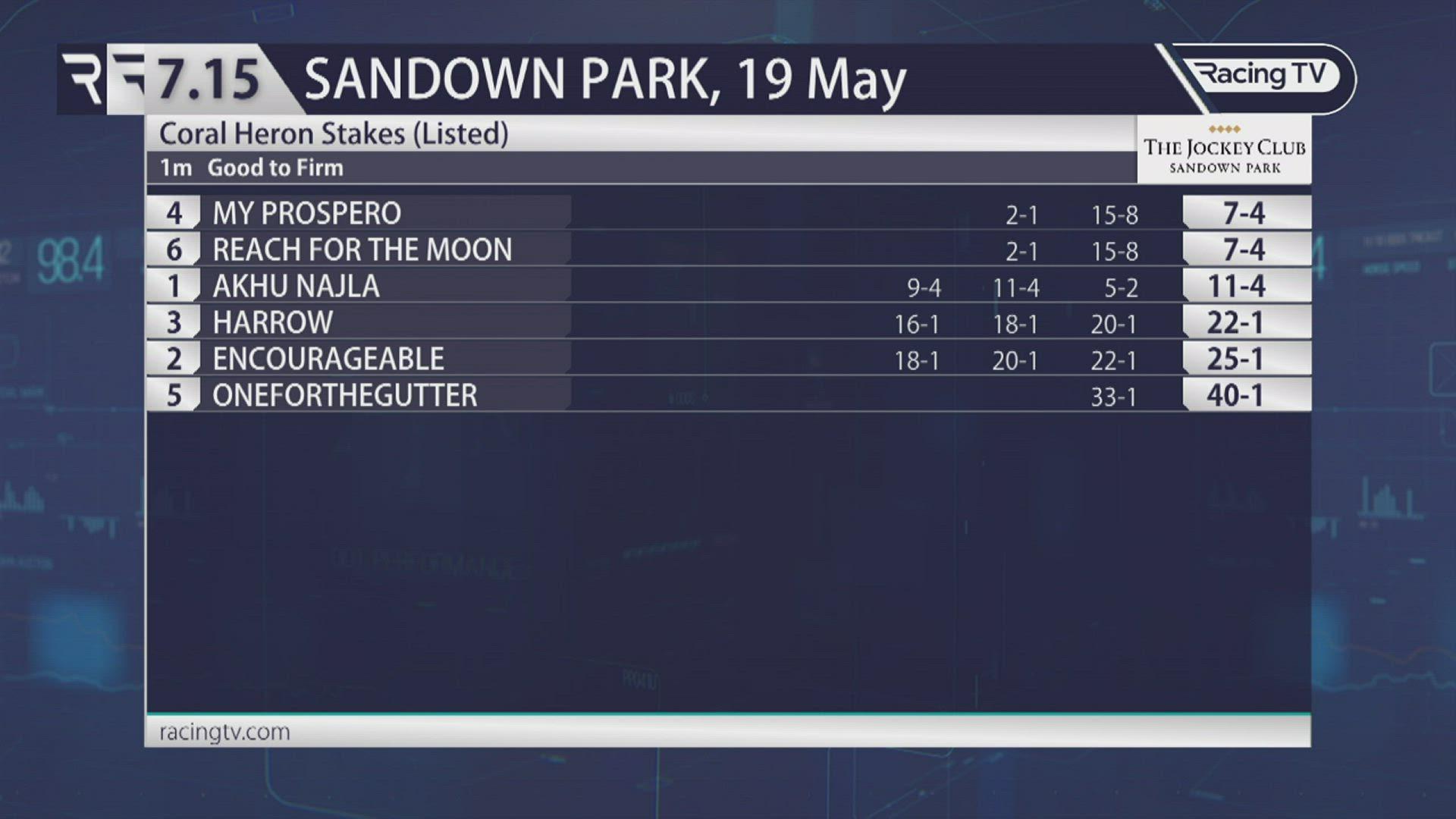 Angus puts the Coral Heron Stakes under the sectional microscope
Last week I highlighted the sectional ability that Mighty Ulysses had when he won at Newmarket on the 13th May. He was turned out quickly in the Cazoo Siver Bowl at Haydock and, although defeated by the useful Whoputfiftyinyou, still shaped with a load of promise for the future. The Coursetrack figures tell us that he would have gone close to winning if his effort had been delayed a little longer.
The Coursetrack numbers tell us that he quickened at the three-furlong point, clocking 11.17s for that split. This was much quicker than all off his rivals; the more patiently-ridden winner went through that furlong in 11.49s.
That effort from Mighty Ulysses took its toll and had a detrimental effect on his finishing effort. His final two furlongs compared to the winner are detailed below:
Whoputfiftyinyou: F7 : 12.07s F8 : 12.79s Mighty Ulysses: F7 : 12.67s F8 : 13.03s
These may seem like fine margins, but analytics are about identifying the details of what actually happened in situations where it would be impossible for the naked eye to decipher.
This was a very strong handicap and the first two must be followed - particularly Mighty Ulysees.
William Haggas is striking at 31% at the moment and won the Listed race at Ayr on Tuesday with the impressive My Astra. Visually she was wildly impressive and won by 12 lengths.
The Coursetrack figures tell us that this was quite a steadily-run affair with the FSP being 108.3%. The pace really picked up three furlongs out when My Astra quickened up. Her splits on soft ground were 12.21s, 12.14s and 12.62s, which were good enough to blow this race apart. I would factor into this the fact that some of her opponents underperformed, but nonetheless this was a classy effort.
You may not be impressed by those final three furlongs for she failed to dip under 12 seconds for any individual furlong. This does not worry me, as I think it was merely a function of the testing ground.
If you look at her sectionals when she won on fast ground at Newmarket in July last year you will find that she is capable of running faster than she did at Ayr, where her speed was blunted by conditions. A comparison is below.
Ayr 2022 (Soft): 12.21s, 12.14s, 12.62s
Newmarket 2021 (Good): 10.99s, 11.51s, 12.73s
It's testament to her versatility that she has won under different conditions, while time should prove that her finishing kick that shot her 12 lengths clear at Ayr was an impressive burst given the conditions. Bigger and better things await.