Making all the running in a contest that lasts more than five months takes a bit of doing, but Oisin Murphy is setting fast fractions and seems intent on riding his Flat Jockeys' Championship rivals into submission.
Murphy has dominated the first month of the title race, his treble at Kempton on Wednesday evening taking his tally to 35 winners. It is early days but he has a lead of seven over Danny Tudhope, with defending champion Silvestre de Sousa trailing by nine.
A 9-2 chance at the start of the year, Murphy is now a best-priced 4-6 to become the youngest champion since Ryan Moore in 2006. The latter was also 23 when claiming the crown for the first time.
De Sousa was as short as 2-7 in January and no bigger than 1-2. He has drifted out to 11-8.
A glorious May for Murphy was acknowledged on Wednesday when he was named as Great British Racing's Jockey of the Month.
Highlights included trebles at Windsor and Lingfield, plus five wins during Goodwood's May Festival and victory on Telecaster in the Dante Stakes at York.
"It was a great month and to be leading the 2019 Flat Jockeys' Championship is fantastic," he said. "I tried very hard to win it last year, but Silvestre was too good! It is definitely the aim for the season and I just want to keep riding winners and keep everyone happy."
Will Murphy still be riding high when the championships ends on October 19? Here's a guide to the principal contenders.
OISIN MURPHY
Age: 23. Career wins in Britain: 732.
Wins this championship: 35. Best odds: 4-6 fav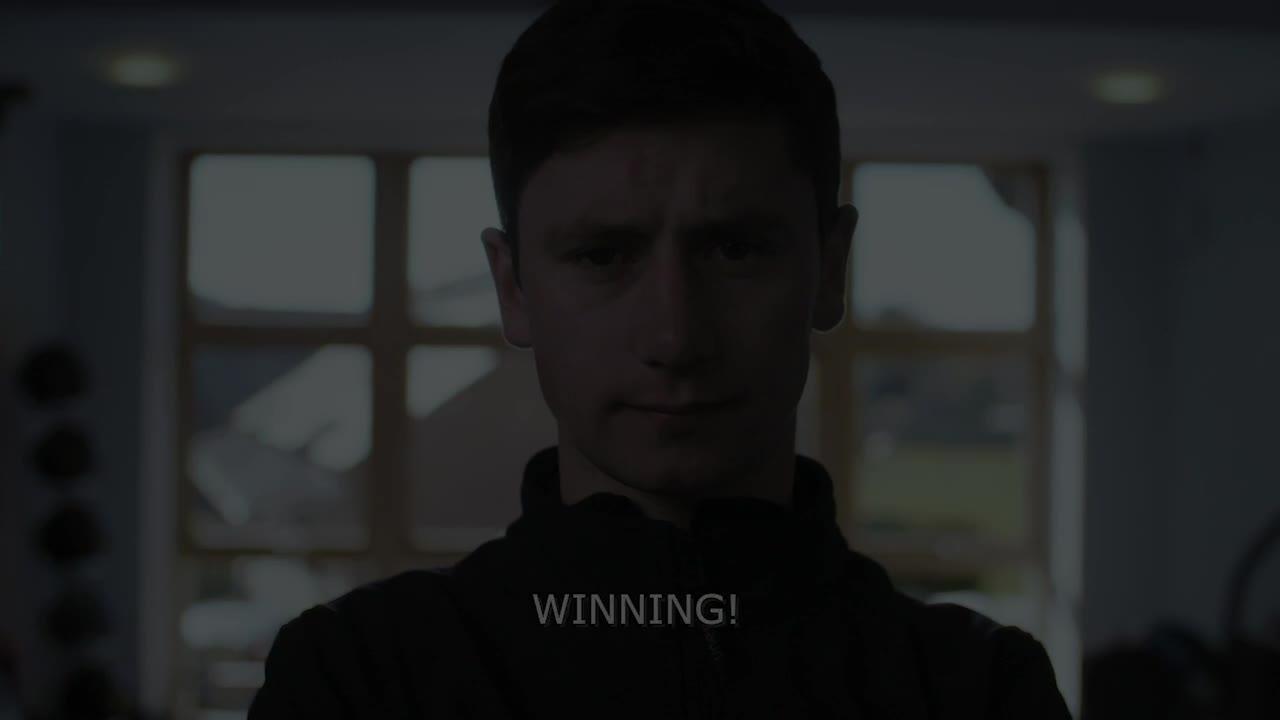 Murphy has made no secret of his desire to be champion and has hit the deck running in the first month of the championship.
He accumulated 152 rides in Britain last month – 16 more than in any month last year. He chalked up 29 winners from May 4 (when the title race got under way) and no trainer was responsible for giving him more than three. Clearly, the jockey and his agent are men on a mission.
This month, he has added another six winners to open up an early lead of seven at the top of the table.
Last year his title pursuit was punctured by a slow start. He rode an aggregate of 28 winners in May and June, while Silvestre de Sousa was rattling up 57. It was game over.
After that, Murphy more or less kept tabs with the Brazilian (he rode 80 winners in July, August and September, while de Sousa managed 84) but he ended up finishing a distant second.
This term, Murphy has already ridden twice as many winners as all but three of his weighing-room colleagues – Daniel Tudhope, De Sousa and PJ McDonald - and his principal employer, Sheikh Fahad, supports his ambition to be No 1.
Will the affable Irishman be able to sustain his relentless pace? If so, he might achieve something like 180 winners and be out of sight long before the final day of the contest on October 19.
No fewer than 37 different trainers have provided him with at least one winner in Britain this year.
This evening, he has six decent rides at Chelmsford, which you can watch live on Racing TV, and tomorrow nine more divided between Brighton and Goodwood.
He's young and hungry, so do not expect him to get jaded or take his foot off the accelerator. Provided he steers clear of injury and riding bans, the champion apprentice of 2014 is going to take some pegging back.
SILVESTRE DE SOUSA
Age: 38. Career wins in Britain: 1574
Wins this championship: 26. Best odds: 11-8.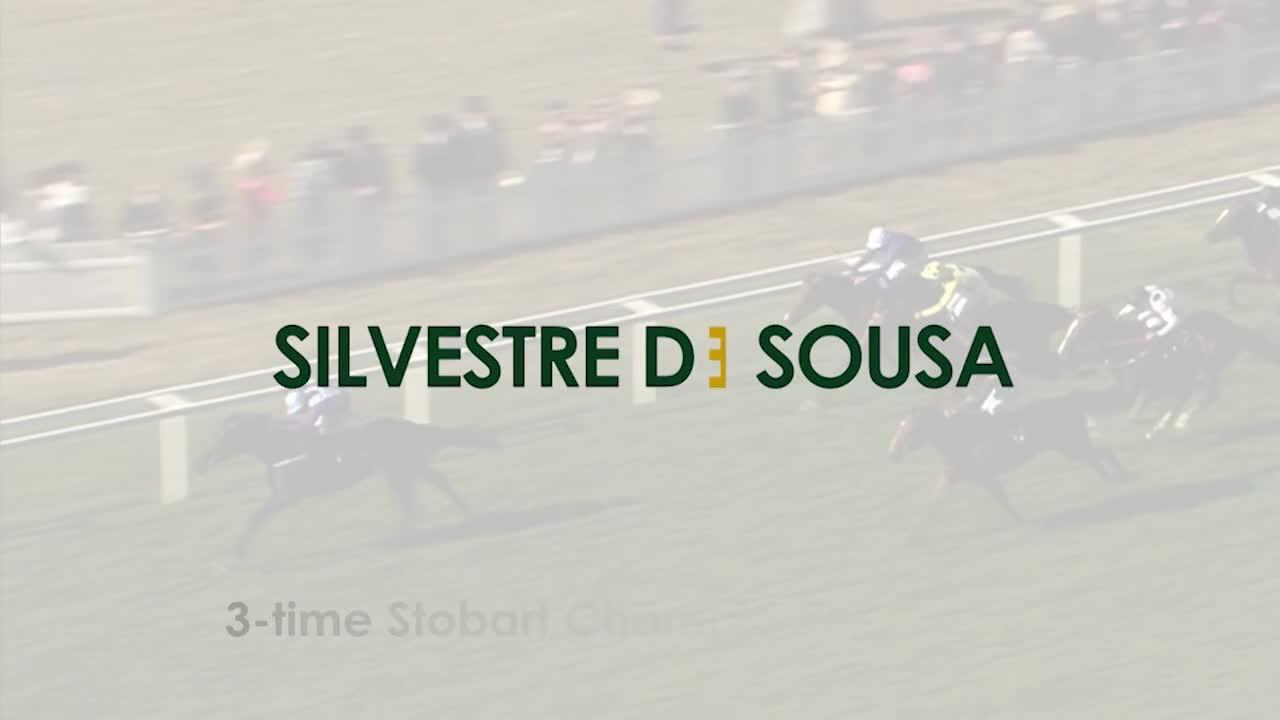 De Sousa has been there, done that, and got the T-shirt when it comes to the jockeys' championship.
Runner-up in 2011, when beaten by a margin of just four, he has lifted the crown in 2015, 2017 and 2018 with annual tallies of 132, 155 and 148. Ryan Moore and Frankie Dettori are the only other active jockeys to be triple champions
In the past two years he has won with something to spare, although his work ethic and quest for winners means he has surrendered nothing.
His strike-rate is on a par with that of Murphy but, so far, he has averaged about a ride a day less.
De Sousa's ability to ride at about 8st gives him many more opportunities (Murphy has not ridden lighter than 8st 7lb in the past year) but a negative – at least in terms of winning the title for a fourth time - is that he is now retained by King Power Racing.
That is no doubt financially rewarding to him, plus guarantees him more high-profile rides – for instance he participated in the Investec Coronation Cup and Derby last week when he otherwise probably would not have done – but the minus is that at times it will impact on his freedom of movement and, potentially, cost him winners.
But De Sousa can be irresistible when he gets on a roll and he will not be pressing any alarm bells just yet.
DANNY TUDHOPE
Age: 33. Career wins in Britain: 1001
Wins this championship: 28. Best odds: 25-1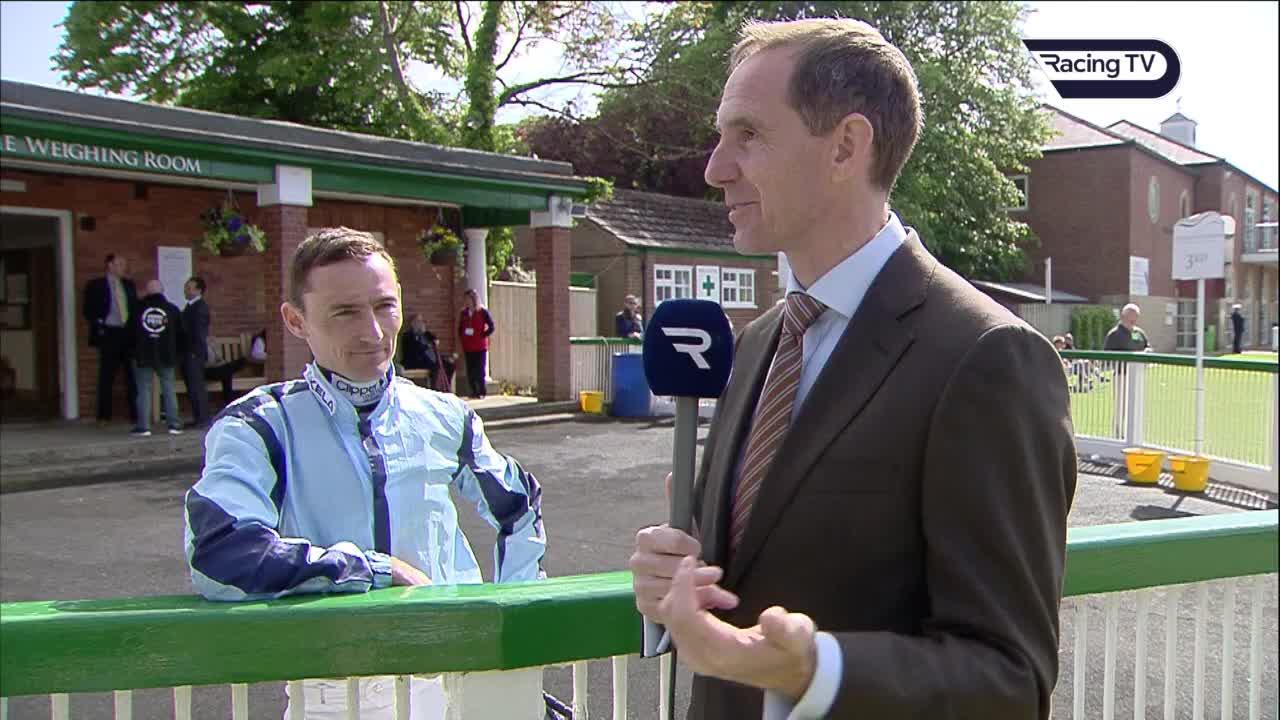 The 33-year-old chalked up his 1,000th cwinner this week and is riding as well as ever.
Based primarily in the North, he has had a fabulous start to the championship, although it has coincided with his principal employer, David O'Meara, also enjoying a purple patch.
Tudhope's previous best tally for an entire year is 122, so he is going to need a massive personal best to keep pace with Murphy and De Sousa over the months ahead.
William Hill offer 25-1, which looks a more accurate reflection of his chance than the 8-1 that is offered by some other firms.
PJ McDONALD
Age: 36. Career wins in Britain: 887
Wins this championship: 20. Best odds: 33-1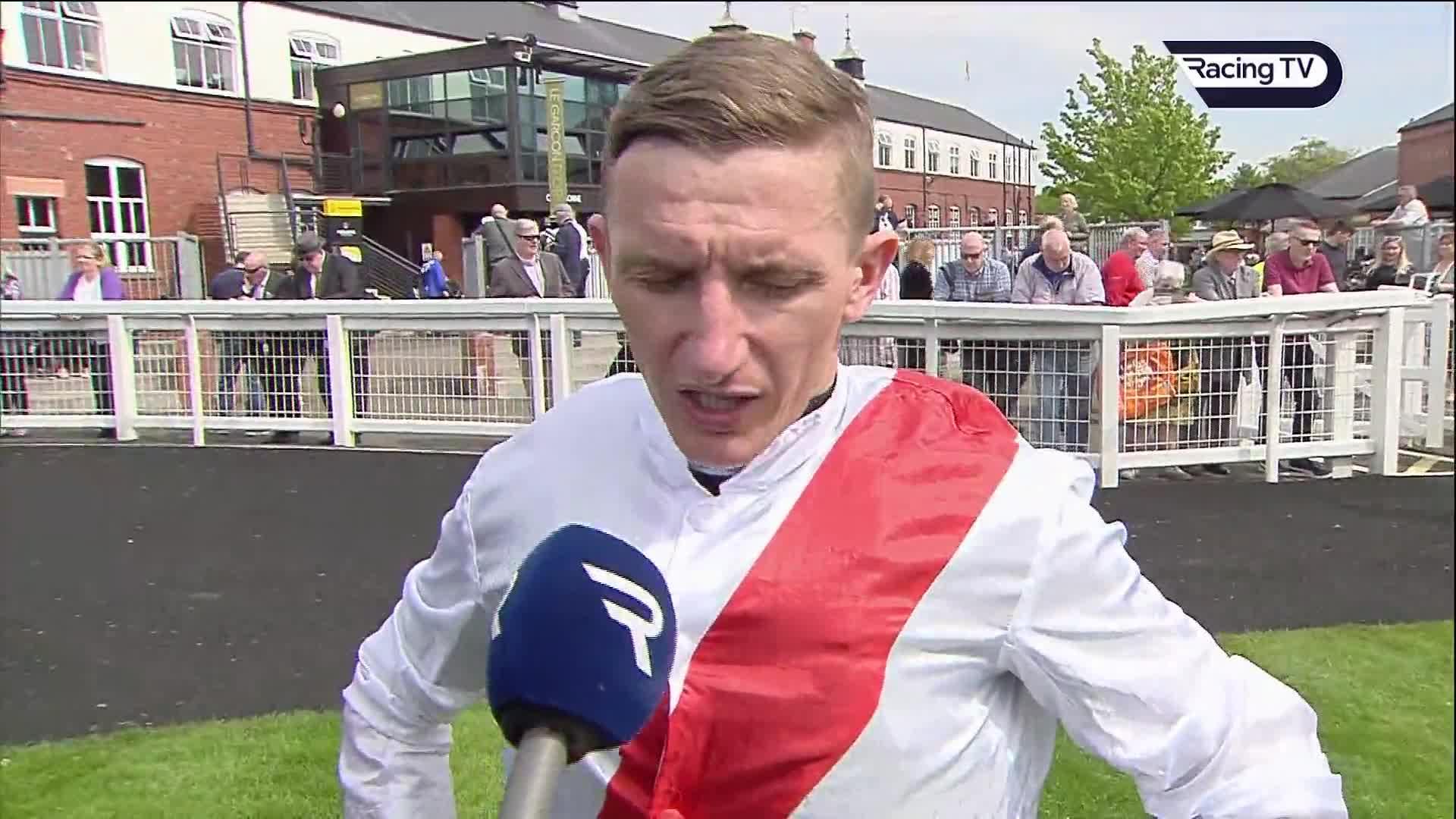 Like Tudhope, McDonald operates mainly in the sometimes shallower waters of the North and his ability/contacts will ensure he rides plenty of winners.
The former jump jockey is among those who benefits from an alliance with Britain's winningmost trainer Mark Johnston.
However, he is already lagging 15 behind Murphy and does not have the same firepower, for all that he's got some classy horses to look forward to over the months ahead in such as Laurens and Invincible Army.
A top-five finish would be no surprise but he will need unexpected twists and turns to go all the way.
JAMES DOYLE
Age: 31. Career wins in Britain: 1103
Wins this championship: 15. Best odds: 33-1.
If there is a sleeper in the betting, then it could be Doyle and he is worth a second look for each-way purposes at 33-1.
Retained by Godolphin, he is deputising as Charlie Appleby's No 1 while his good friend, William Buick, is sidelined by a head injury.
Doyle rode 16 winners from 51 rides for Appleby through the whole of last year, but already has 10 from 32 this term.
Hopefully, Buick will be able to resume soon but, if he has to take an extended break, Doyle stands to be the main benefactor.
He has also forged strong links with such as William Haggas, who provided him with 52 winners last year, plus Hugo Palmer.
If he can successfully juggle all parties then the winners will flow, although he is going to have to pick up the pace sooner, rather than later, to make a meaningful challenge. He trails Murphy by 20 and has had far fewer rides (71) than anyone else in the present top ten.
THE OTHERS
Jim Crowley
is as short as 14-1 with
Ladbrokes
, but
Betfair
and
Paddy Power
are content to offer the 2016 champion at 100-1.
Crowley was a freelance when taking the crown three years ago and put up an astonishing effort after starting slowly.
He doubled that tally in July and then had 38 winners in August and a record-breaking 46 in September.
Nowadays, he has one of the best jobs in the sport as Hamdan Al Maktoum's retained jockey but, naturally, is more about quality than quantity. His employer will not want him chasing around here and there in pursuit of another title.
Moore and Dettori's championships-winning chases are long behind them, while it also seems low on the priorities of the superb Andrea Atzeni.
Jason Watson is chalked up at 40-1 by bet365 but last year's champion apprentice is likely to be a bigger player a year or two from now.
VERDICT:
Murphy's revvs are up and he seems unlikely to take any breathers. Riding superbly and with so many trainers happy to use him, he is the one they all have to beat and it could be argued that 4-6 reopresents a generous price.
De Sousa finds himself in the unusual position of having to play catch-up but is going to have to pull out all the stops to make a race of it with his 15-year younger rival.
James Doyle is possibly the most interesting of the remainder with Godolphin and William Haggas behind him, but third place may be the best he can hope for.