Who do you think has won? Answer at the bottom of the story
The result of the first division of the Matchbook Novice Stakes at Kempton had to be amended after the judge initially called Loving Glance the winner - only to correct herself and award the race to Albadr.
Two promising horses flashed across the line together, but momentum appeared to be with the fast-finishing Albadr, trained by John Gosden and ridden by Jim Crowley.
However, his head was up in the air on the line, and Martyn Meade's Loving Glance had her nose down where it mattered.
The judge called the result relatively swiftly, only for several people on social media to immediately question it - having seen the freeze frame.
Before the weighed-in signal was given, the result was amended - with Albadr (4-1) getting the verdict by a nose from the 11-10 favourite.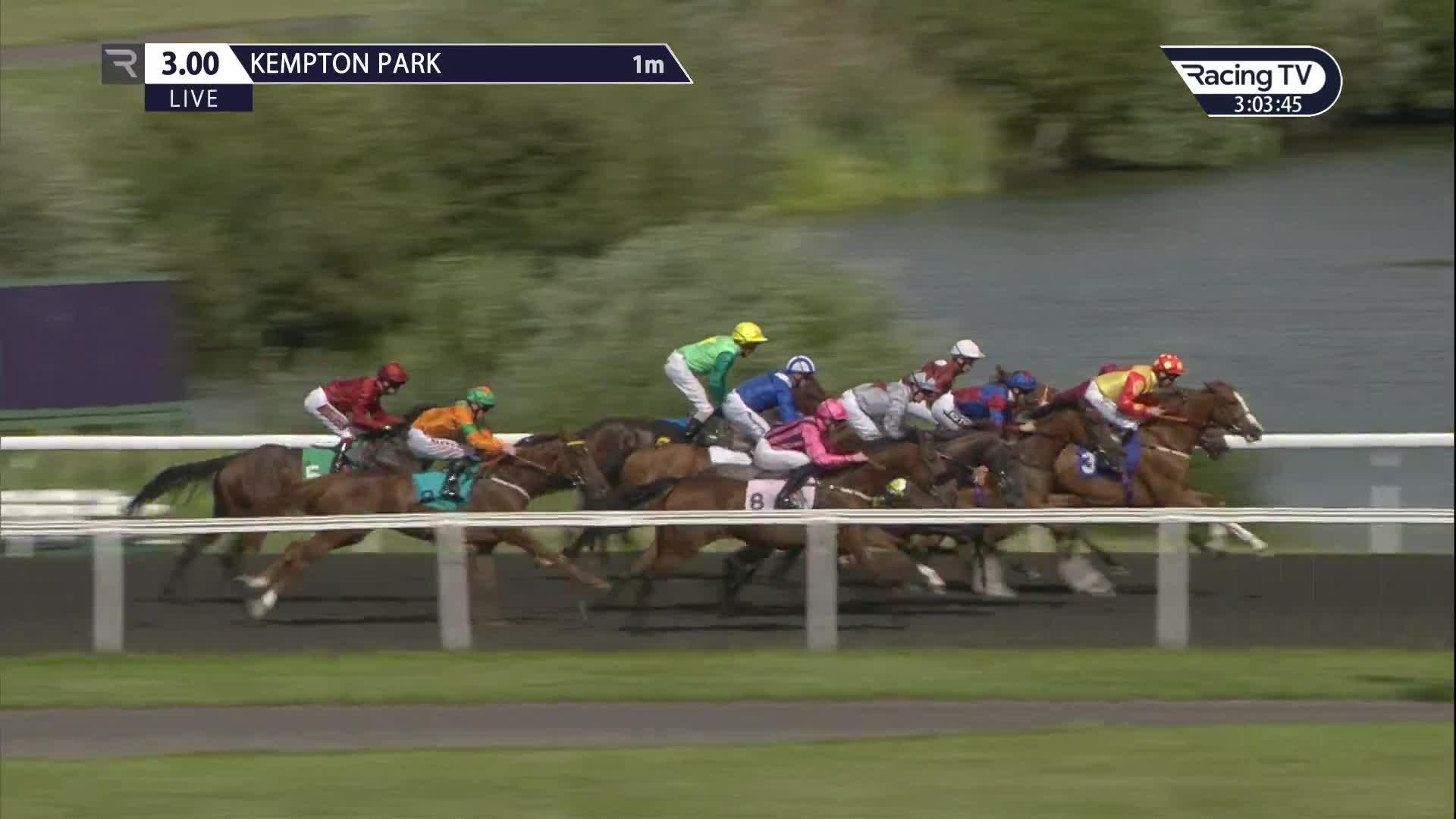 Bookmakers Sky Bet announced they would pay out on both horses as the winner.
The British Horseracing Authority issued the following statement in response to the situation:
"An incorrect provisional result was initially announced in the 3pm at Kempton this afternoon, announcing Loving Glance as the winner following a photo finish.
"Shortly after the provisional result was called was announced, the error was picked up by the Chief Steward through the verification process put in place to cross check before the official result is declared. The result was then corrected to announce Albadr as the winner and Loving Glance as runner up.
"The official result was announced prior to the "weighed in" signal, which is the point at which the result becomes official.
"We will now take steps to assess the cause of the incorrect provisional result."
later in the day, the opening mares' maiden hurdle at Sligo went off four minutes early.
Caer was first past the post in the extended two-mile-one-furlong heat, but connections faced an anxious wait as the stewards inquired into the circumstances of the early start.
While the stewards found the race had started before the appointed time, they decided to use their discretionary powers to allow the result to stand.
Winning trainer Noel Meade was pleased to have the victory confirmed, adding: "I remember winning a race in Leopardstown with a horse about 40 years ago and Major Tyrell was the starter and he started five minutes early.
"I hadn't had a winner for a few months and lost the race, as it was null and void."
Answer: the horse nearest the picture.