Rarely have five minutes delivered such a dispiriting double.
At 3.05pm on Sunday, Coolmore tweeted that Saxon Warrior had been retired because of a tendon injury and moments later came confirmation that star filly Alpha Centauri, nursing a chipped bone in her fetlock, had also run her final race.
It had been hoped that the Classic winners would each return to action next year. Instead, all their future engagements will be in the breeding sheds.
Triple Crown dreams for Saxon Warrior, the 2,000 Guineas winner, proved fanciful and the son of Deep Impact, the Japanese champion, will instead be remembered for his six clashes with Roaring Lion.
The pair were separated by a neck on three occasions, including in a thrilling Irish Champion Stakes at Leopardstown on Saturday. He never won again after his success at Newmarket but played his part in a string of big races and also had the distinction of finishing second in the Coral-Eclipse just a week after his close third in the Irish Derby.
The great pity is that we never saw him back over a mile and next month's Queen Elizabeth II Stakes will be a poorer race without him.
For all of Saxon Warrior's ability, it it is the career-ending injury suffered by Alpha Centauri that will hurt racing fans the most.
The massive filly made an instant impact when she walked into the yard of Jessica Harington. The trainer had her weighed three times when told she tipped the scales at 530 kilos.
Most horses of her age and sex weigh between 430 and 450 kilos.
Despite her physical frame, she was a quick learner and finished runner-up in the Albany Stakes at Royal Ascot as a two-year-old.
But it has been this season, helped by the prolonged hot spell and fast ground, when she has been electric, reeling off successive wins in the Irish 1,000 Guineas, Coronation Stakes, Falmouth Stakes and Jacques le Marois.
She gave Harrington her first Royal Ascot triumph in the Coronation - and smashed the course record in the process.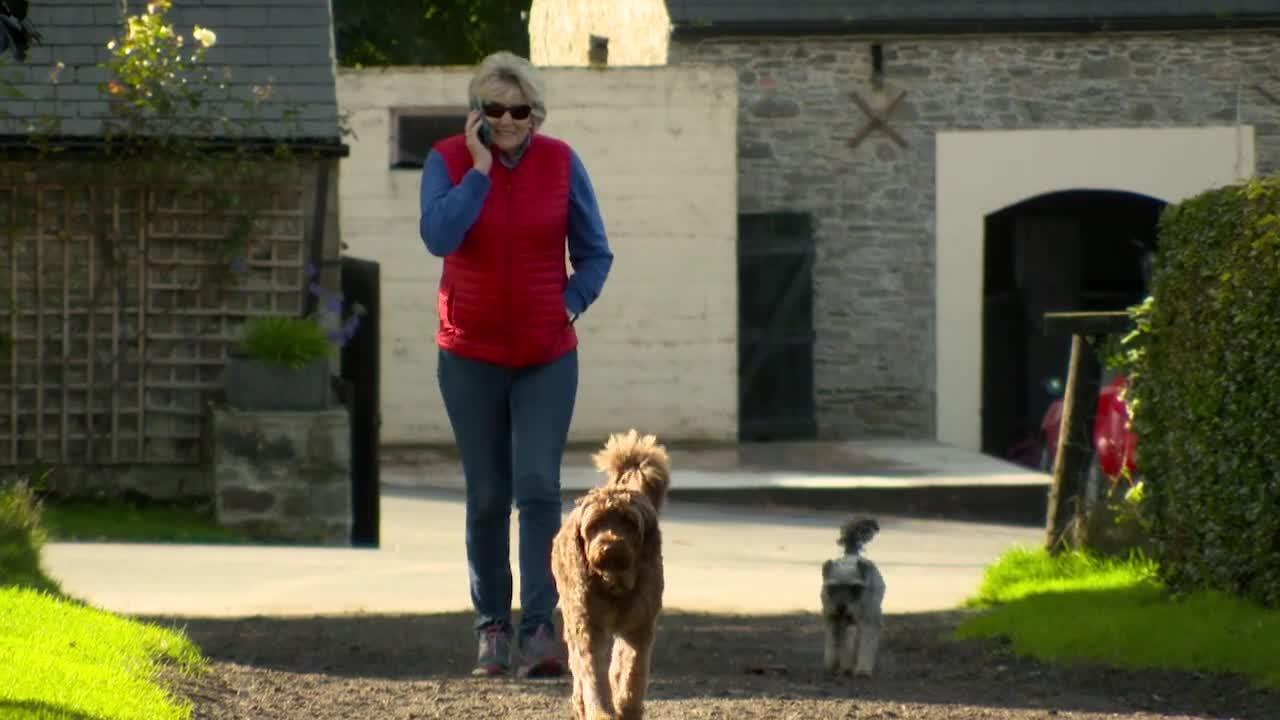 The Matron Stakes at Leopardstown on Saturday was meant to be something of a lap of honour. Instead, it represented a sad farewell.
Harrington told At The Races: "I said to Maria (Niarchos) this morning 'you've got to do whatever's best for the filly'. She's been on an amazing journey and it's been a great summer for me.
"She's taken me to places I've never been before, she gave me my first Classic winner and my first Royal Ascot winner, so I have a lot to thank her for.
"Thank you to the Niarchos family for sending the filly to me in the first place. I'm very honoured to have trained the filly for the Niarchos family. I'm very grateful to them."
It says much for her ability that, effectively running on three legs, she was still able to almost extend her winning sequence.
"She ran a fantastic race but I saw her do it a furlong and a half out when she was pulled to the outside. I thought 'oops, something has happened there' and when she didn't keep going forwards I knew something had happened."
Alan Cooper, racing manager to owners the Niarchos family, said: "Unfortunately the decision has been taken to retire Alpha Centauri on veterinary advice and on consultation with Jessie.
"She had a chip in her right front fetlock – which you could see her feeling in the closing stages yesterday. It's not a catastrophic injury and hopefully she can enjoy a successful career as a broodmare."