Watch how the globetrotting six-year-old overcame a wide draw to land the feature on Qipco British Champions Day plus reaction from Tom Marquand.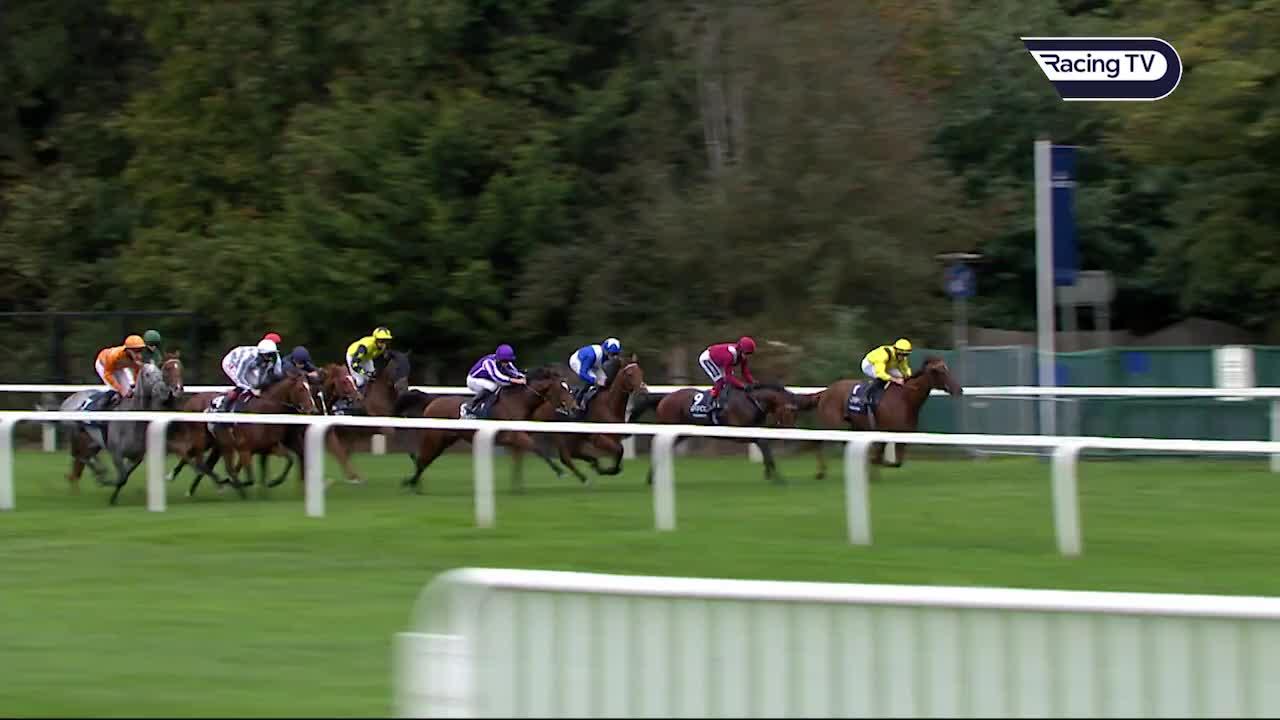 Watch: A full replay of the 2020 Qipco Champion Stakes
Addeybb overcame his wide draw to get his revenge on Magical in the Qipco Champion Stakes at Ascot.
Beaten into second place by Aidan O'Brien's brilliant mare last year, Addeybb turned the tables with a dominant display.
Tom Marquand made his intentions clear by galvanising William Haggas' six-year-old straight from the stalls to get a good position.
It worked, with Addeybb – a dual Group One winner in Australia in the spring – on the heels of the pace-setting Serpentine before being given the office by Marquand to go and win the race.
Addeybb (9-1) was quickly challenged in the straight by Skalleti (13-2), but managed to shrug off the French raider and win by two and a quarter lengths.
Magical (15-8 favourite) was another half a length back in third, without looking like getting to the winner.
Haggas said: "He has been absolutely fantastic. Since he won the Wolferton last year and we put the cheek-pieces on, he has just been so consistent. He was really on it today. He looked fantastic beforehand, we thought, but he was grumpy and difficult to saddle, which is a good sign for him. He has got such a marvellous nature and this is tailor-made for him. We all know that he loves this ground.
"The filly [Verry Elleegant] that he beat in both his Group One races in Australia won the Caulfield Cup today, beating Anthony Van Dyck, so they were smart performances, but he had never won a G1 in England. He had been second a few times, so that for us is the great joy – we have finally won a championship race with such a good horse.
"It has been quite interesting. I said after six-year-old One Master won the Foret for a third time that, if you can keep them happy, sound and not abuse them when they are young, they will reward you when they are older. This is exactly what he has done. Look at today – the first winner was six, the second winner was six – if they are sound, healthy and keep their enthusiasm, which he has done, then they can enjoy life. I think that was his best ever performance at the age of six.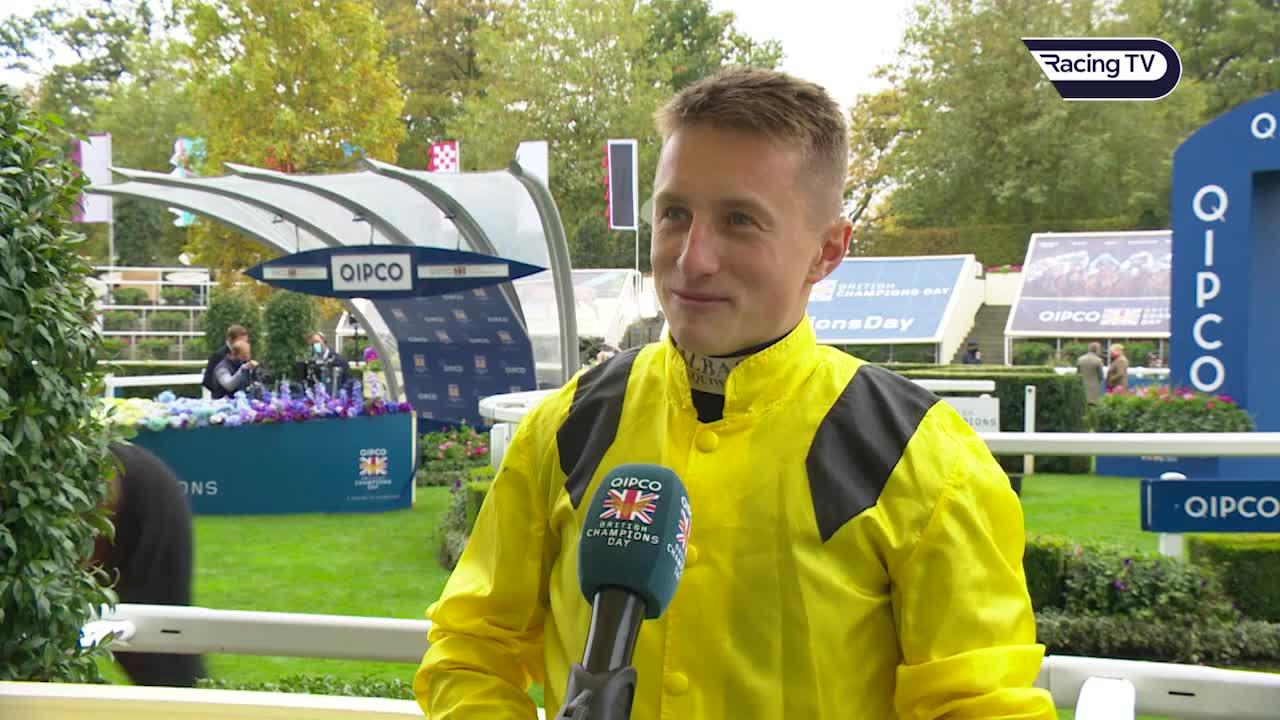 An overjoyed Tom Marquand discusses Addeybb's victory in the Champion Stakes
"He is great at home and Safid, who rides him every day, said this morning that he would win and that he was really on form. I have been not very well for a bit and then have been at the sales when I have been better, so I have hardly seen him. I have seen him at first lot but that is it really, so all credit to my team at home and to Safid in particular, who dotes on this horse. I think he is looking for another couple of months in Australia next spring!
"I have no idea year [on going back to Australia] because there are horses from Europe in Melbourne and they had 11,000 people at the races in Sydney today. If we can get there, we will obviously consider it. We also might consider Saudi Arabia as well, which is dirt but that dirt track is terrific. I was there last year and I thought it was terrific and possibly worth a short. We shall see and we are going to enjoy this day very much."
Marquand said: "Honestly what a credit to Safid (Alam, groom), William and Maureen (Haggas) and the whole team at home. He's gone to Australia, he conquered Down Under and now he's come back and he deserved that Group One here so much."
Marquand is the partner of Hollie Doyle, and added of her achievements on the day she rode a Champions Day double, including her first ever Group One: "I'm so, so proud of her. All she does is get up every day and graft and to ride her first Group One for Archie Watson is brilliant, because he's played such a big part, but also for Alan King because he's played a big part for both of us in the last few years.
"Our first Royal Ascot winners were for him and he's had a cracking year. There's no one, genuinely no one, who deserves it more."
Want to be in with a chance of winning a 50-inch television, a Racing TV membership for three years and a Zoom call with the legend that is Ruby Walsh? Click here for more details