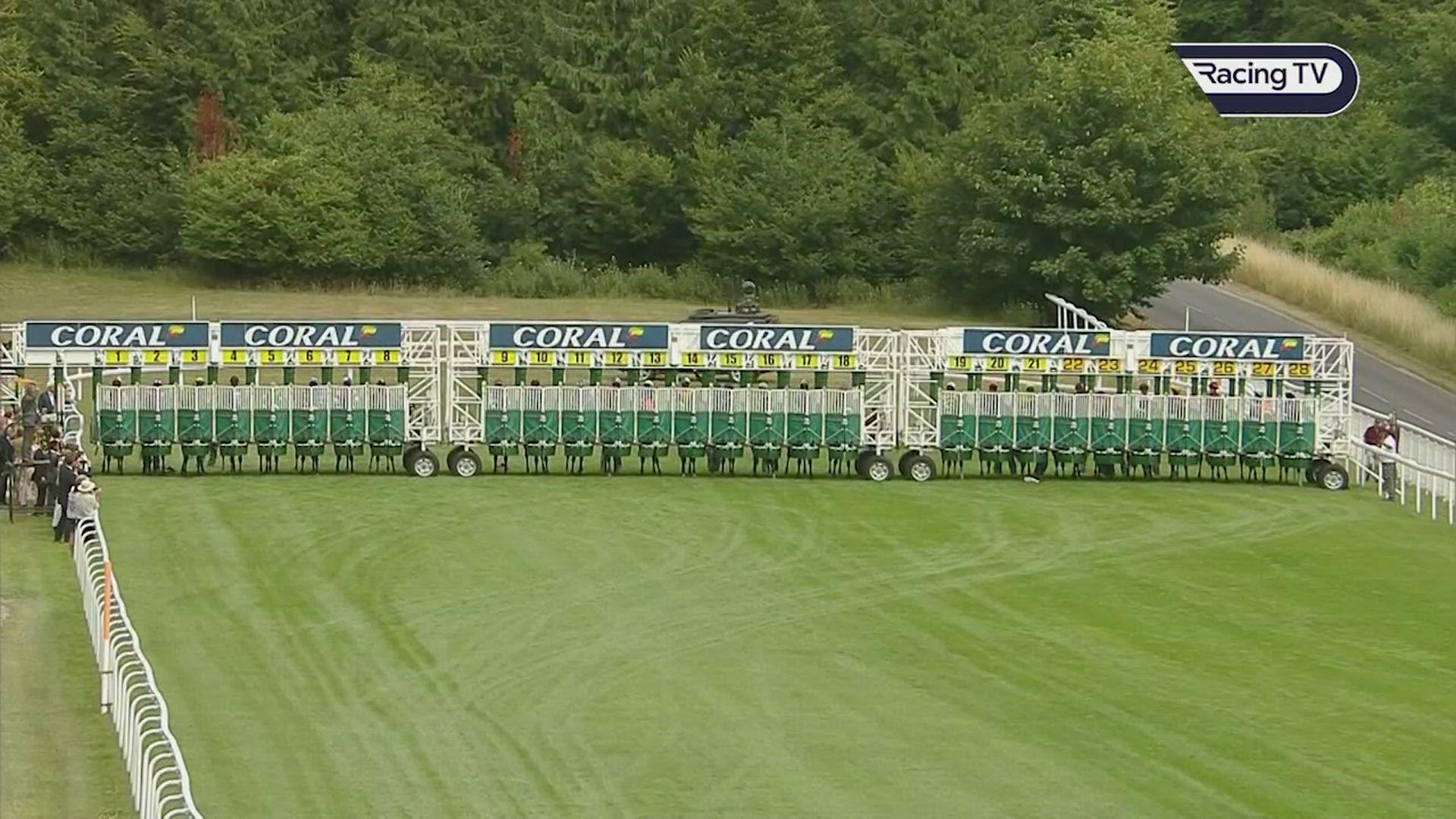 Commanche Falls showed plenty of guts to became the first horse since Sky Diver in 1967 and 1968 to win back-to-back renewals of the Coral Stewards' Cup at Goodwood.
In a typically competitive renewal the action played out on the stands' side, with those drawn in the high numbers filling the first five places home.
The 150-1 shot, and eventual fourth, Good Eye led the bunch on the near side for a long way, but it was the defending champion who loomed large as the field passed the final furlong marker.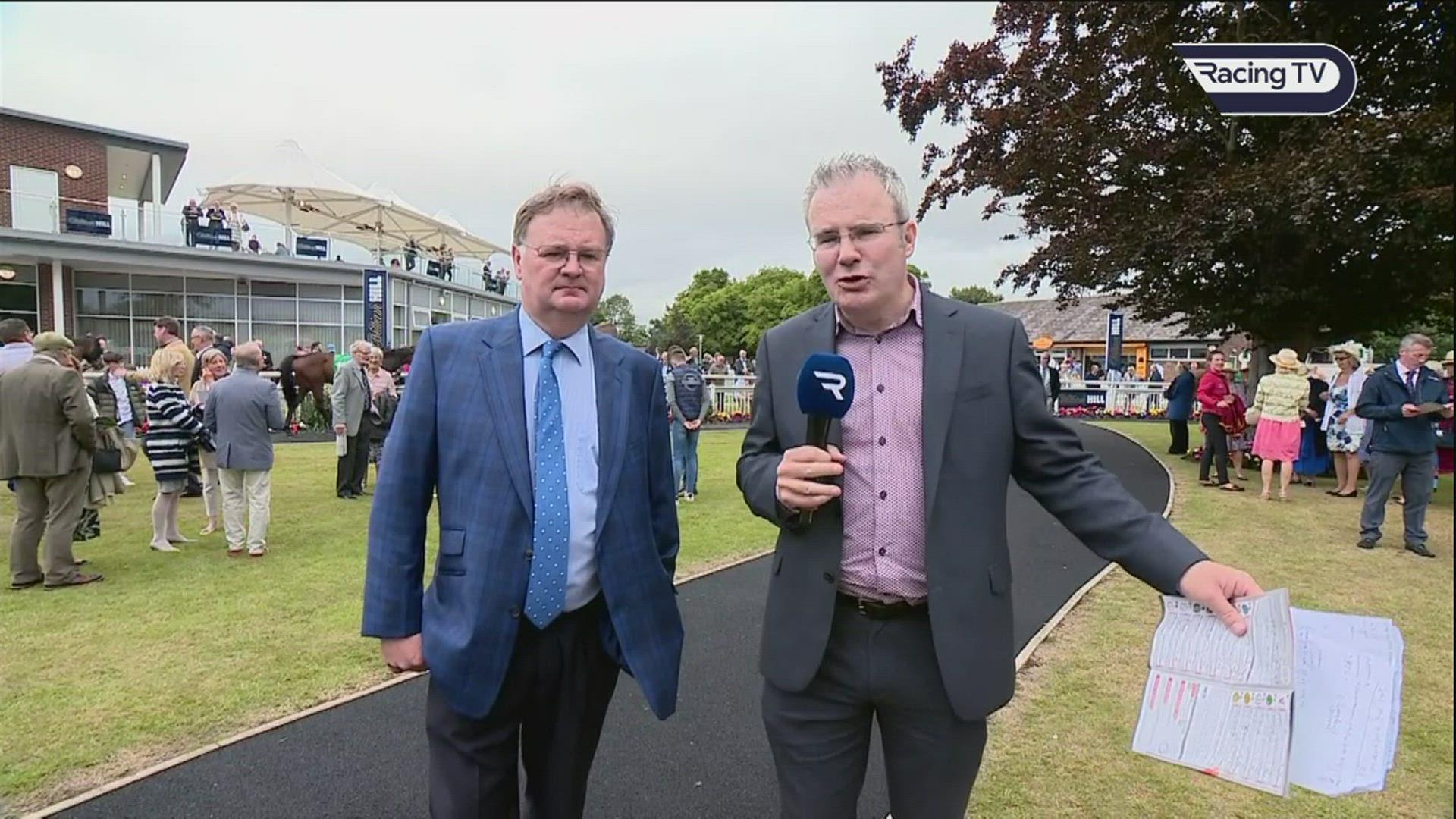 It's what dreams are made of: Dods watched with glee from Thirsk
Hollie Doyle soon pulled Tabdeed out to mount a challenge and Archie Watson's charge gave Commanche Falls plenty to think about in the closing stages as the duo became embroiled in a duel to the line.
But it was Michael Dods' five-year-old who stuck his head down when it mattered most for Connor Beasley, who also rode him 12 months ago,  to become the sixth horse overall to double up in the prestigious six-furlong sprint.
Speaking from Thirsk, Dods told Racing TV: "I watched it on the big screen. We had runners here, so I needed to come here. I was watching the race thinking Tinto was travelling nicely just to the right of him. I thought Commanche Falls was travelling closer than expected.
"I thought they would be travelling hard and he would get a bit more out-paced. Then I saw Connor pushing him and coming through and I thought 'he has a good chance here'. He hit the front and then I think the other one came and headed him – I've only seen it once – then he fought back on the line.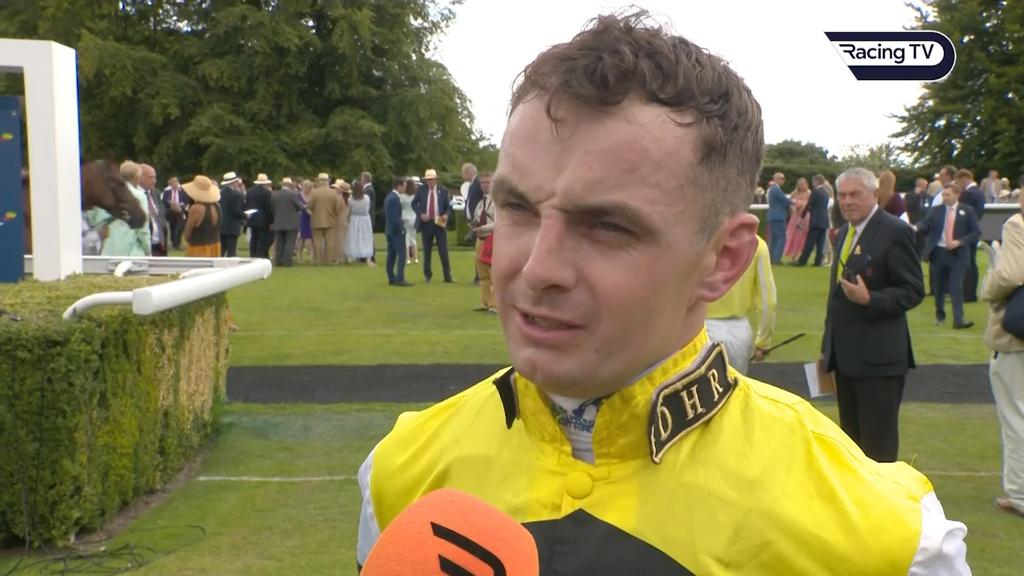 Beasley gives his verdict
"It was great for Connor and great for everyone. It's great for the owners and the whole team. He has just done so well. After the disappointment of Ascot [unseated]… we thought he would run a big race at Ascot, it all went wrong. We took a ticket and he went in joint last [into the stalls] today and Connor has given him a great ride. To do that two years running is what dreams are made of.
He added: "It is tremendous for the whole team, it's a whole team effort. It's not just me, it's the whole team and the owners – they've been great owners all along and have stood by us. I'm delighted for everybody involved, especially Connor – to go down there again, probably with only one ride today, he has shown how good a jockey he is again."
Beasley said: "Commanche Falls seems to come alight when he comes down here. It's a long way from home but he seems to like the stableyard and the track.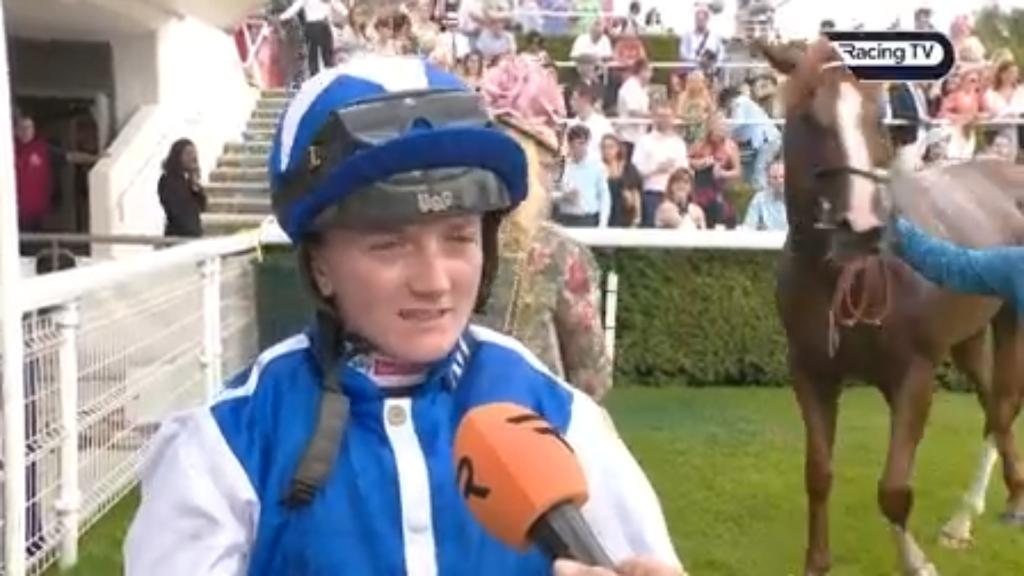 So close, yet so far for Hollie Doyle
"The race has fallen apart in front of me and he is one of those who only does what he has to when he hits the front. I wanted to be behind the back of the pace, but when I rousted him along to get there, I've hit the front way too soon. He just idled in front, but when Hollie [Doyle on runner-up Tabdeed] came to his quarters, he stuck his neck out. It's fantastic for all connections and the team back at home. I'm over the moon.
"He's got a big, long neck on him and a big stride and I just felt that, when I asked him again as Hollie came to me, he stretched his neck out again. I was quietly confident [that he had won], but you can never be too sure when it's that close."
Paul Graham, daughter of winning part-owner Doug Graham, said: "Dad will be over the moon. To be honest, we weren't expecting it, so this has just been an amazing day. It seems like Commanche Falls knows what he needs to do when he is on that course, so it's a really good day. There was a lot of shouting going on, it was really exciting. He came out quite fast as well, which he doesn't normally do. We weren't sure if he would get down the hill as quick as he did, but he has done us proud."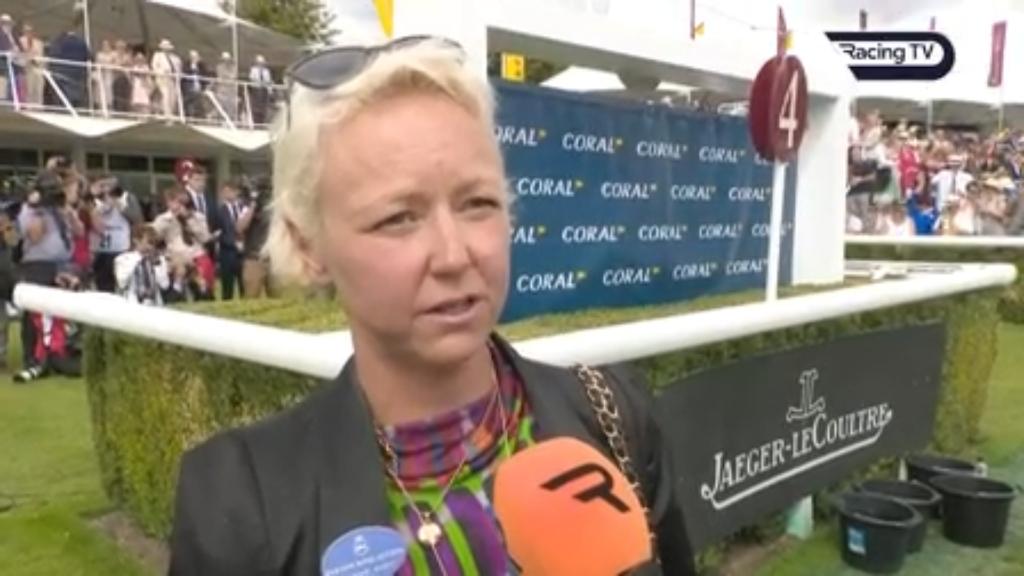 Long's Good Eye was fourth at 150-1
Hollie Doyle said of Tabdeed: "He has run a huge race. He has turned himself inside out compared to his last two runs. He likes to pass horses but, being drawn where I was, I did need some luck. A furlong down I thought I was definitely going to get there, but the winner is very tough. It is great to see Tabdeed show some form."
Sweden-based trainer Jessica Long said of Good Eye: "It has been a fantastic experience for everyone. We do have big handicaps in Sweden but not with this kind of money. Everything is on the round tracks at home and he has always struggled around a bend. I went to Germany last year and found different tracks. He ran cracking races there, including the 1200m straight at Baden-Baden. He won so well we have taken the chance again.
"I have not really told the owners yet [possibilities to stay for York], as the plan has always been the race we won in Germany [the Listed Casino Baden-Baden Silberne Peitsche]. It is a qualifier for the Goldene Peitsche, but you lose 16 per cent of the prize-money in tax. We have taken all the costs now so we might stay for York.
"We have been staying with Amanda Perrett for the last three weeks and have had an absolute fantastic experience – she has been very helpful with everything. We have about 20 horses and have never been afraid to travel. We have done a bit of travelling with the horse over the years, and it is good to have the experience."
Dawson added: "Fair play to the trainer Jessie – she was confident that Good Eye could run a good race. It's obviously very rare you see Scandinavian horses coming for these type of races. Usually, you see them in Dubai if they are good enough to win the Group races.
"It was a very, very competitive race and a very straightforward horse. I think Jessie mentioned she might stay for York, which I think would be a good option."