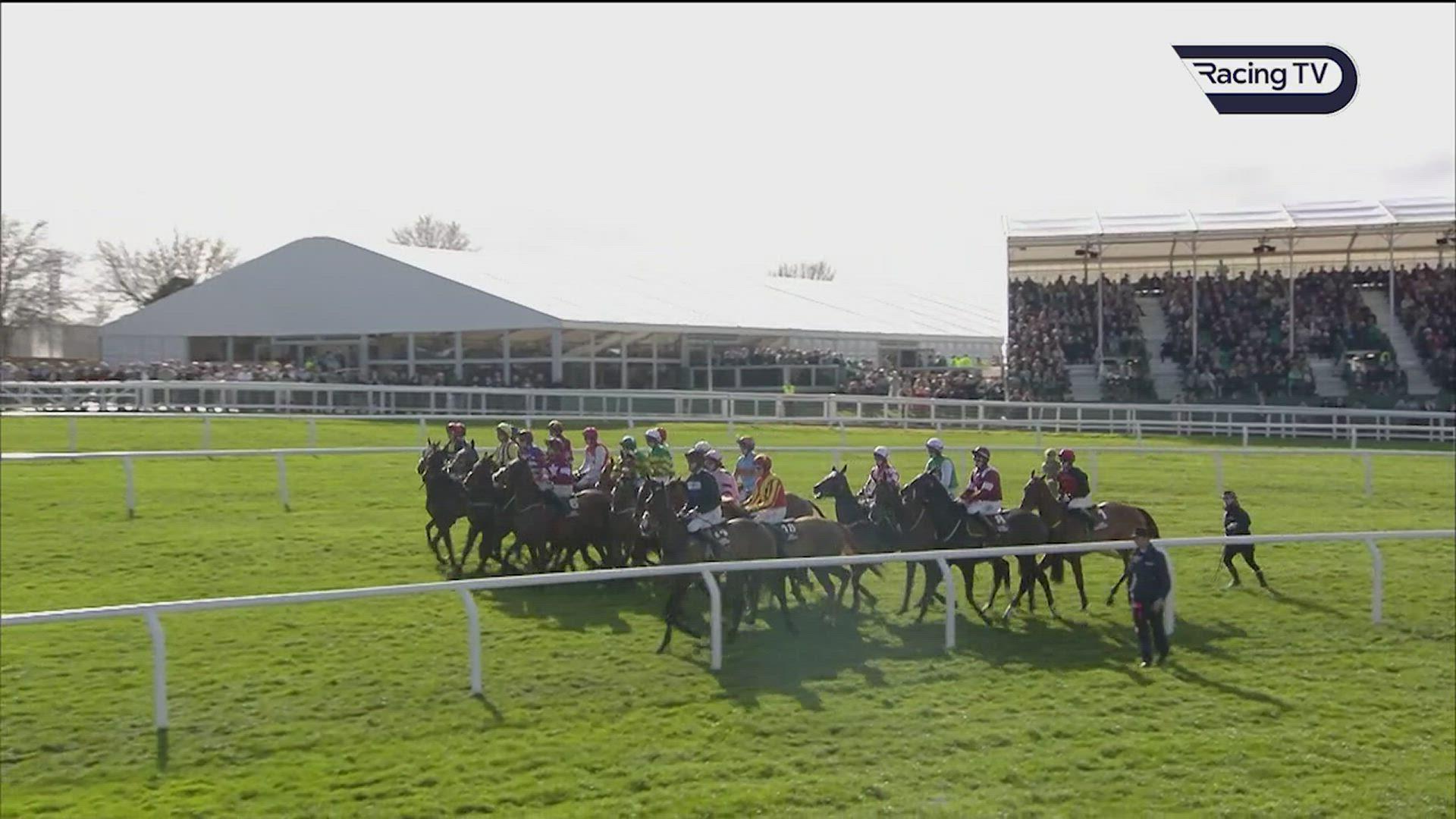 Full replay: 2023 Albert Bartlett Novices' Hurdle
Paul Nicholls earned his second Grade One victory of the week at the Cheltenham Festival when Stay Away Fay was given a masterful ride by Harry Cobden to take the Albert Bartlett Novices' Hurdle.
The 18-1 chance travelled well throughout and was always up with the pace in the three-mile test, which provided its usual searching test of stamina.
It was not without incident, either, as favourite Corbetts Cross ran out at the final flight, sending jockey Mark Walsh crashing to the turf.
Cobden put the six-year-old's stamina to good use and gradually wore down his rivals to give the champion trainer his first success in the race.
Noel Meade's Affordale Fury (150-1) relished the step up in trip and got within a length of the winner, just holding second from the Paul Nolan-trained Sandor Clegane.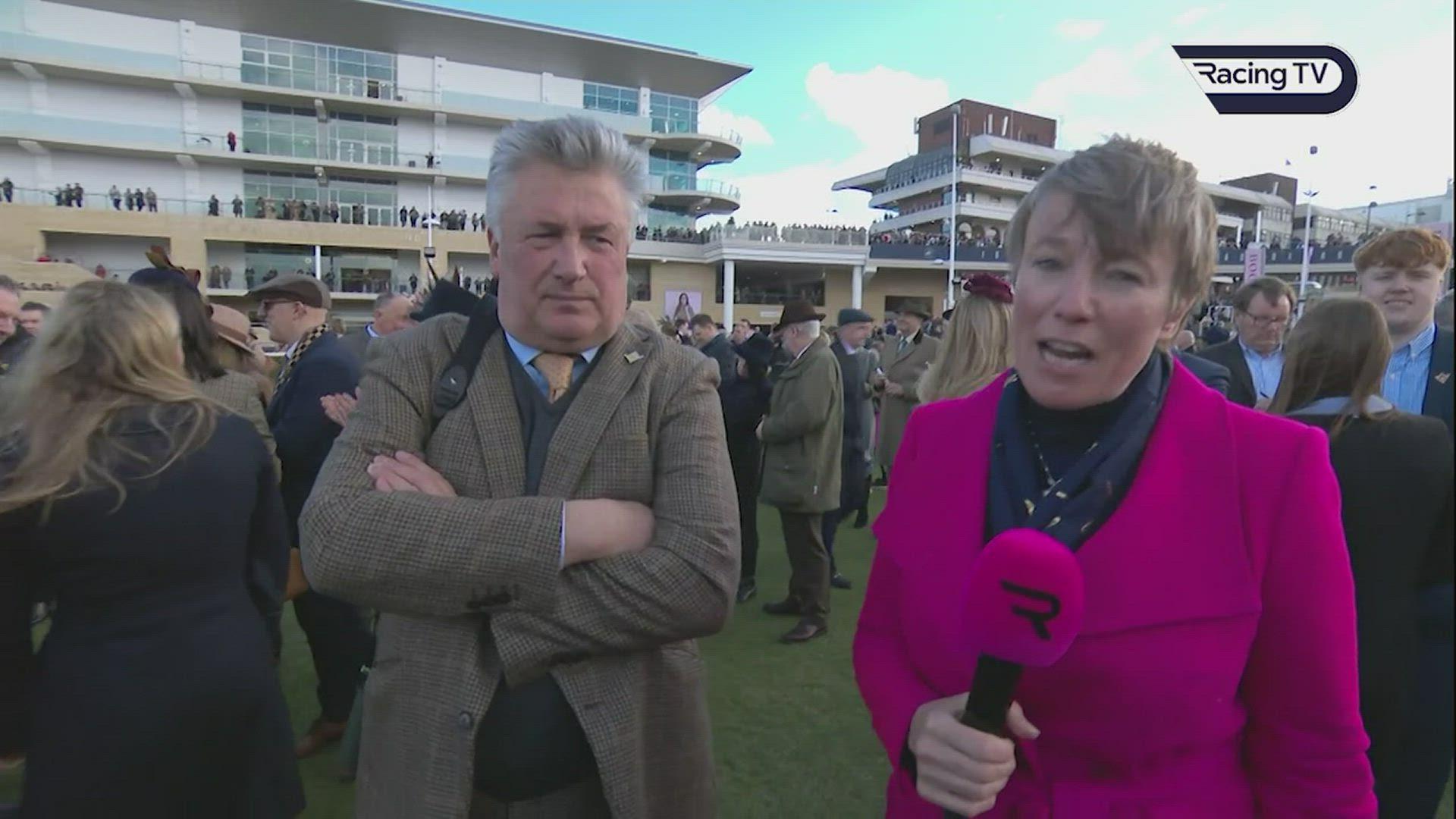 Nicholls says there's more to come from Stay Away Fay after a summer at grass
Nicholls said: "I thought he'd run well as he should have won the last day and he's taken a step forward since then and he looked fantastic.
"We were very positive on him today, he jumped really well and it's only the third run of his life, there's loads of improvement to come.
"We'll probably go to Aintree with him if he's all right, otherwise it will be chasing next year.
"He's been quite backward, that's the best he's jumped today, he's just a young, improving horse."
He added: "At home he does all his work with Hermes Allen as they are both a bit one-paced and he has taken a big step forward.
"He probably should have won at Doncaster, he's improved since and it's just fantastic.
"I think Hermes Allen will probably have a wind op but he'll go chasing too, they are two really nice horses to go chasing with."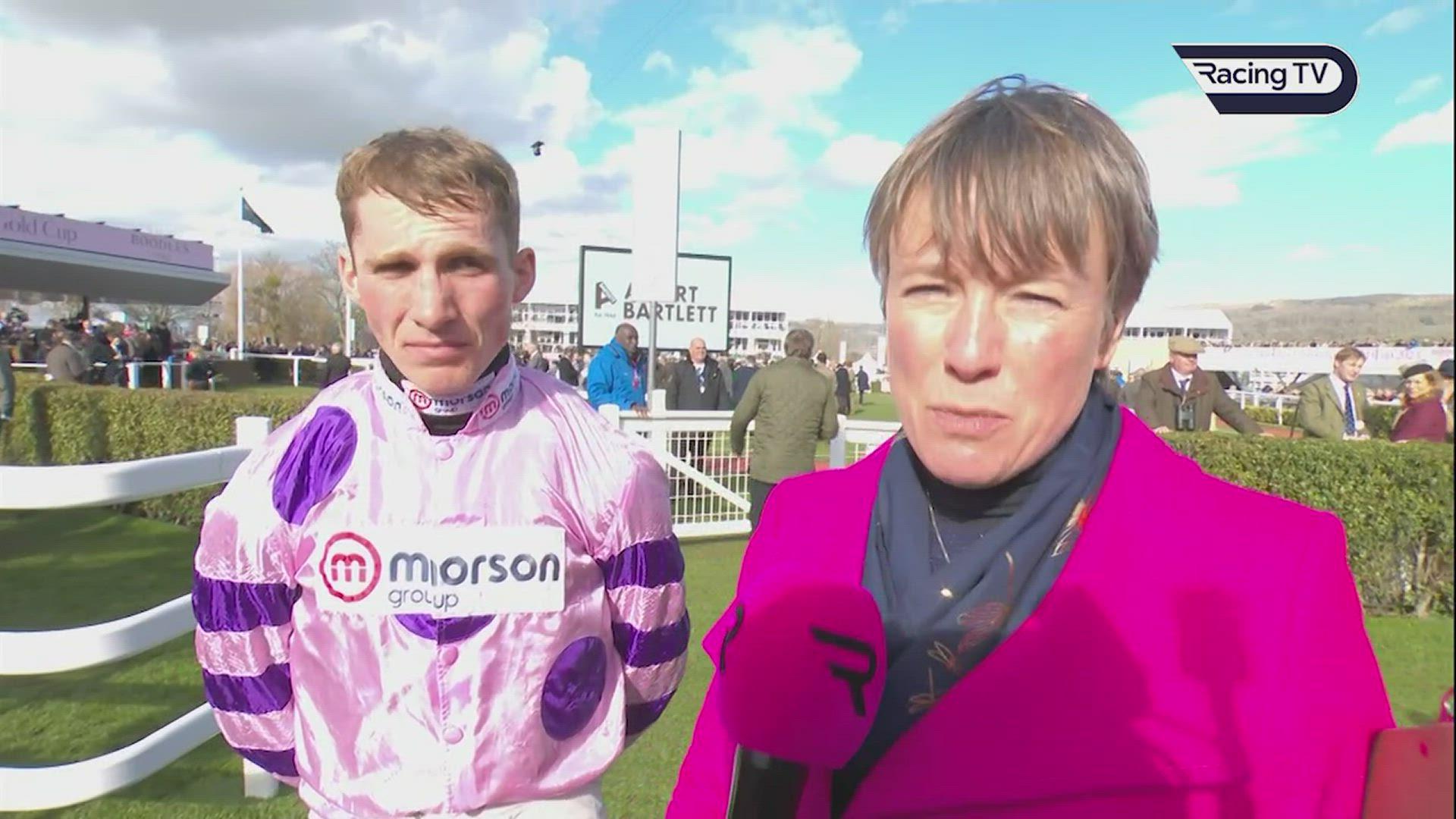 "He'd be the most fantastic chaser enxt year" - Cobden on Stay Away Fay
Harry Cobden said: "They went a good even gallop but he is a horse that sits a little bit high in the bridle. Today he travelled very well and jumped great and turning in I thought I had a nice bit left and he was going to stay all the way to the line. He got a good jump at the last but he idled a bit in front.
"He is very tough and obviously a good horse. From a jockey's point of view it is a long way to be in front from turning in to the last. For an inexperienced horse with the crowd and all the cheering he was pulling up a little bit in front so he did well to keep going.
I really fancied him and I thought he had a massive chance coming into this race. First time out he was green and stayed going and he beat a nice horse of Dan Skelton's. Lorcan (Williams) was a bit unlucky on him at Doncaster after that. Paul has put him away and trained him for one day. The only thing that made me fancy him even more was when Kilbricken Storm won the race I thought this horse was a lot better than he was which gave me more confidence on him. He (Thyme White) wouldn't have won anyway. It is one of those times where there was loads of pressure going into day two when you haven't got a winner and you want to get one.
"Visually he looked like he was going to win but from where I was sitting he didn't look like he was going to get up the hill. It is great we have got some nice young horses but we have got to keep going to the sales."
Chris Giles, joint owner along with Dave Staddon, said: "That was fantastic. He jumped well, travelled well and was given a great ride by Harry Cobden. We thought we might get swamped and done for toe but he stays on. Maybe he liked the ground, but we didn't know if he would. I just thought we want to see how travels and how he would stay against the Irish horses.
"We thought maybe a top five or six finish would be nice but he has exceeded all expectations. It is fantastic as he is a chaser for next season. It is going to head downhill at some point as it always does but that was wonderful.
"He had enough pace and maybe the ground helped as it was his first time on it. He is one to be excited about. You can't beat it anytime here, Tuesday, Wednesday, Thursday or Friday they are all good. That is what Paul (Nichols) wants to do (go chasing) and he looks that kind of horse. He was revved up for it and he was nervous and you could see the adrenalin pumping in the pre-parade ring. It was a good experience for him today. He has got a bit of filling out today. Am I going to desert Paul Nicholls, no way never. We are looking for more.
"We tried to buy one last night but it is tough in the sales. Yesterday in the Turners that was a nice win (for Stage Star) and it proves Paul is still around and hopefully that maintained it.
"Don't worry he will be selling me more. The prize money never stays in the account for long.
"I love the game so I keep investing for days like today. I did him in an each-way double with Greaneteen and he was third in the Champion Chase. Ladbrokes will be looking at my account asking why is this guy is not closed! All round it has been a good seven days."
Noel Meade, trainer of the runner-up Affordable Fury (150-1), said: "He was only 150-1 because he was pulled-up the last day and what happened the last day was that he got a fall at Navan when they went too quick two starts ago. American Mike and himself went a mad gallop and he ended up on the ground. He probably would have won if he'd have stood up even as it was, but we ran him back within four weeks and I think it was just too soon as he bombed out.
"We've just left him fresh after that. He's a very good horse and I think he'll be a very good chaser. He's a brilliant jumper and a good stayer. He got the most brilliant ride from the young fella (Sam Ewing), if you watch it again he was so cool and he was brilliant. When you come here you're always hoping to run into the money. I think the third horse might have been a bit unlucky but we've had a good run and the kid gave him a great ride. We'll see how he is now, but there's a three mile novice at Punchestown so we might wait for that."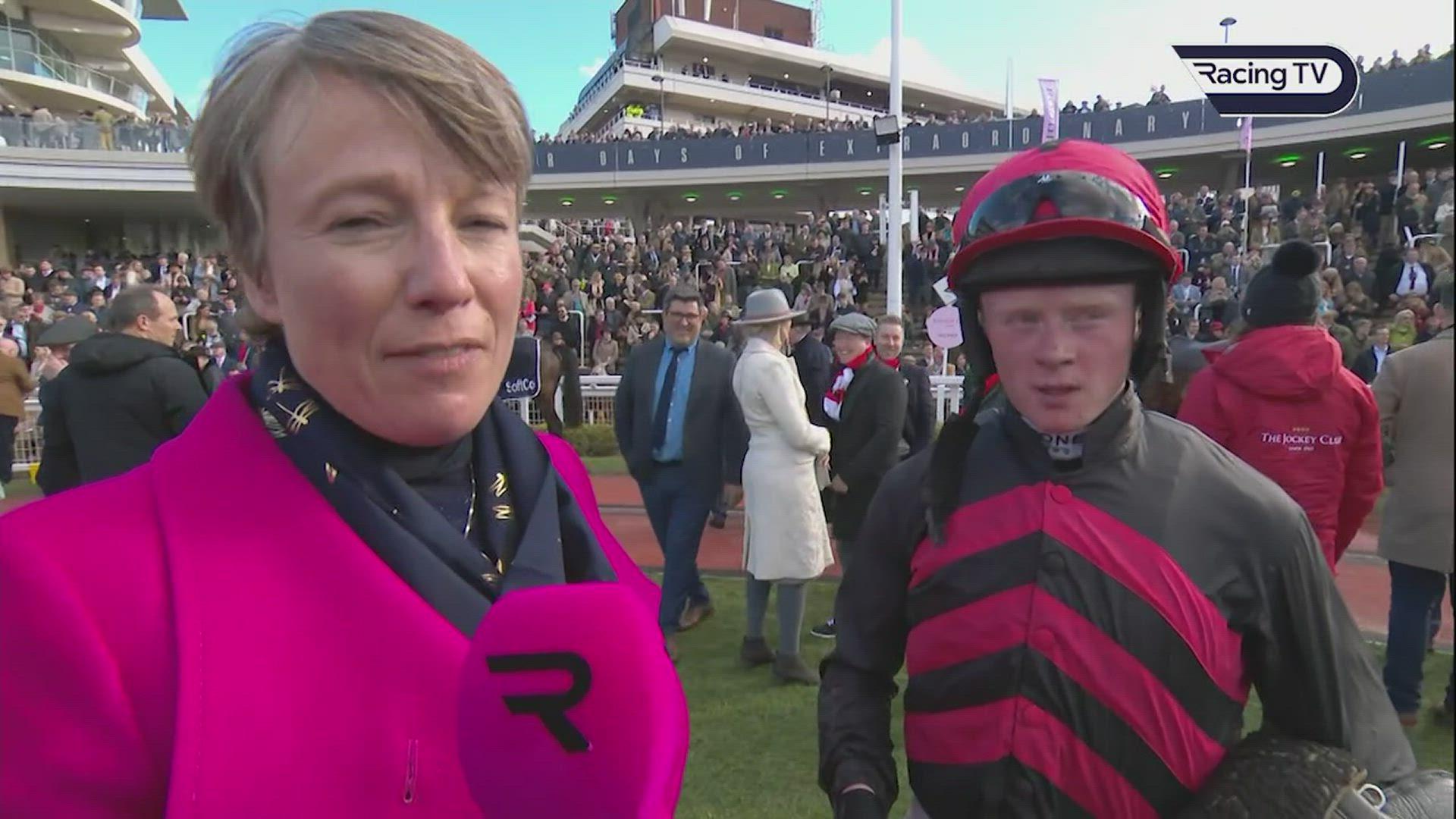 Sam Ewing hails Affordale Fury after Albert Bartlett "blinder"
Rider Sam Ewing said: "He's a horse that likes to travel well and we thought that in this grade of race we'd have to drop him in and get him settled and he settled really well. His jumping down the back took him into it and unfortunately we've just bumped into one but he ran an absolute blinder and whatever he's done today I'm sure he'll be a lovely horse for next year.
"He was putting in a big run when he fell at Navan in the race with American Mike and I know he was only sixth in the Grade One at Naas last time but the trip probably didn't suit as it was only two and a half miles. I think the step up to three miles really helped him today.
"I did think about it (that he might win). I thought jumping the last he had a good chance and he stuck his head out and tried his best, he's just unfortunate."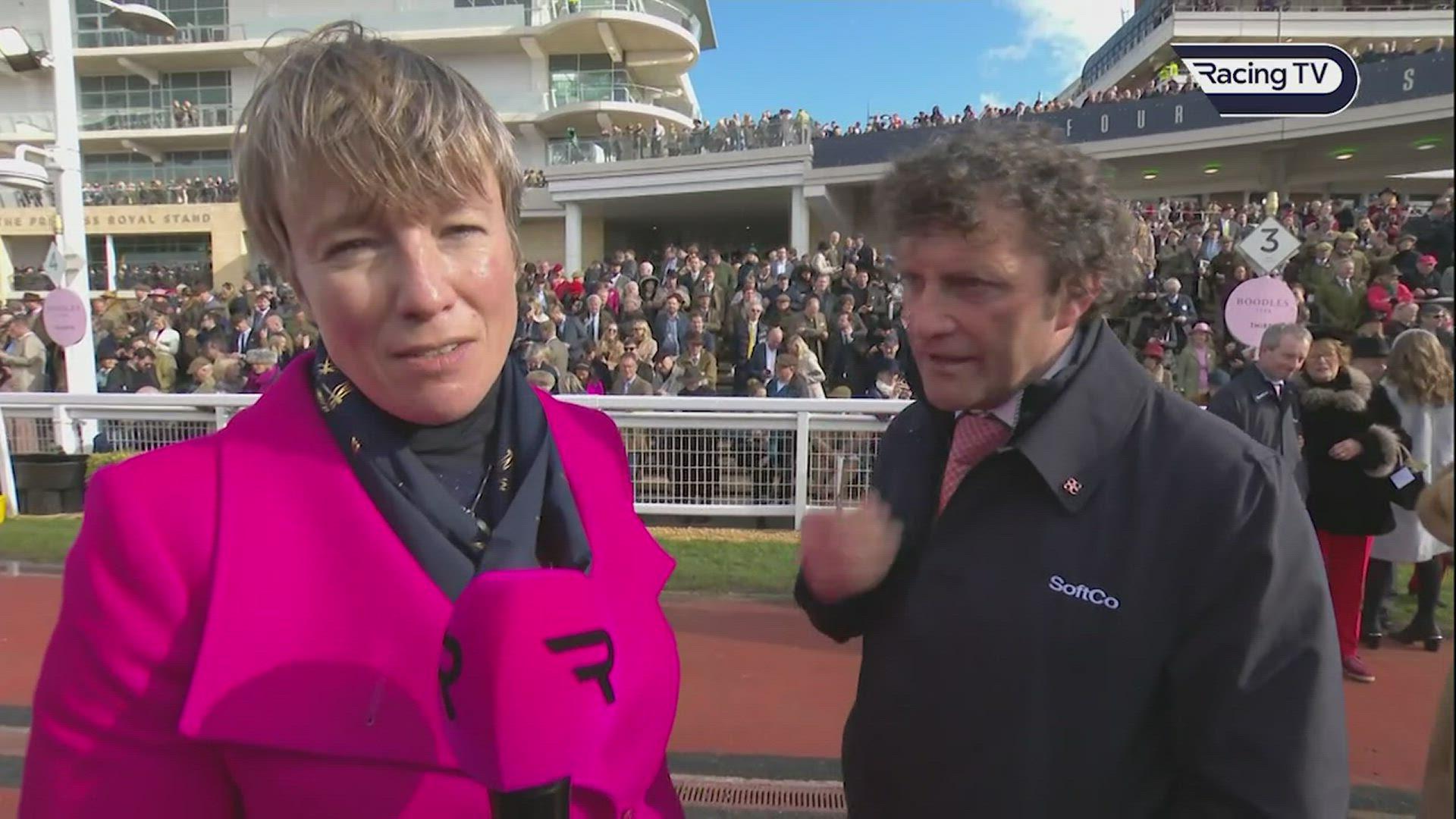 Paul Nolan reflects on some misfortune for his runner Sandor Clegane
Paul Nolan, trainer of the third-placed Sandor Clegane (28-1), said: "That was a big run. We knew he was probably better than his Leopardstown run last time and he had to go to the line better than he did there. I need to watch it again but we probably didn't get the run of the race. We got hampered at the very first and then he was shuffled back to last and pushed out wide, so I'd like to look at the race again but I think he may have been the unlucky one there.
"Sean (O'Keefee) just said that the jockey came across him and didn't know where he was going or where he wanted to go and that sort of put him back and then he was on the back foot a bit. Then he got put out wide and was just closed off for a bit so when stuff like that happens you're thinking things on the spur of the moment, but he ran a great race and he remains an exciting prospect."
£25,000 up for grabs in the free-to-play Paddy's Pick 5 👇